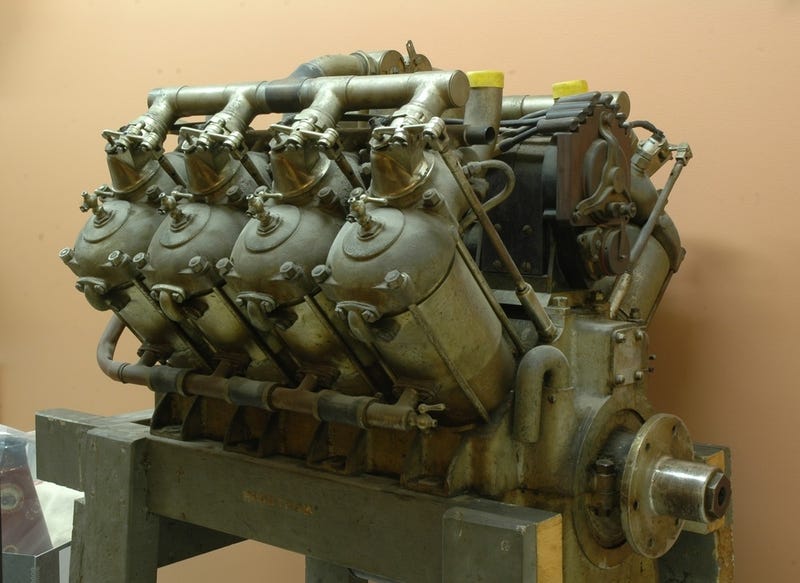 The eight-cylinder engine was used by Glenn Curtiss in some distance flights at the Harvard Aviation Meet. It had a 4 in. bore, 4.5 in. stroke, 452.4 cu. in. displacement, and it was rated from 60 to 65 hp. This engine was equipped with magneto ignition, and reported to weigh 260 lb.
The cylinders had separate L-shaped heads and were fitted with brass water jackets. An inlet valve, situated directly above the exhaust, was operated by a push rod and rocker arm. It was carried in a cage that could be removed to permit the removal of the exhaust valve which was operated directly from the cam shaft through tappets.
The other was a seven-cylinder air-cooled rotary engine. Rated 50 hp. at 1100 rpm. The bore was 4.375 in., the stroke 4.875 in., and the displacement 513 cu, in. This engine was said to weigh 185 lb., or 3.7 lb. per rated hp., and measure 36 in. overall diameter.
The engine was constructed largely of nickel steel, and ball bearings were used throughout. Magneto ignition was provided and the lubricating oil was forced by pumps through sight-feed oilers before going to tile main bearings. The inlet valves were situated in the piston head and operated automatically, while the mechanically-operated exhaust valves used very light springs as centrifugal force w as depended upon for holding them on their scats during running. The cylinder head, in which the exhaust valve seated, could be removed by unscrewing a castellated ring.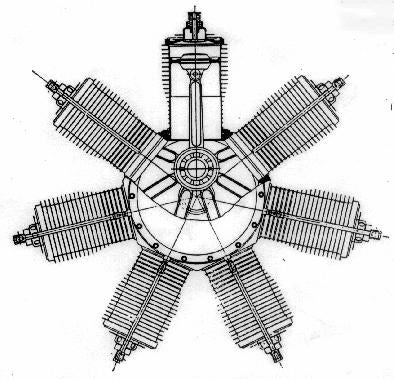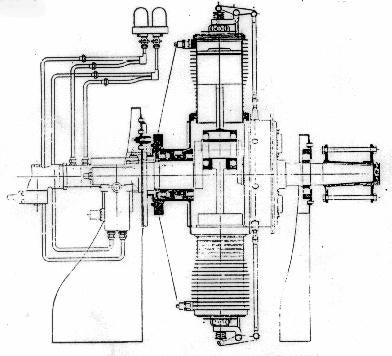 Indian motorcycle engines of the two cylinder air-cooled V-type with 71 cu. in displacement were employed by light plane builders. These engines developed 24 hp. and others of 18 hp.