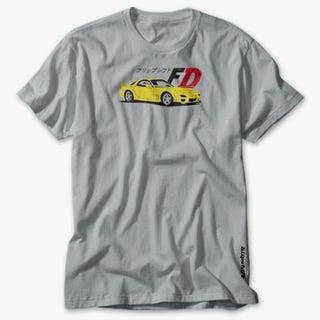 As the great Fujiwara supposedly said "Driving technique is not something you can obtain in a few days - but a Blipshift tee, you can"
Which means, great Apparel News!...and shameless self/Blipshift promotion.
My Initial D / RX7 shirt is on Blipshift for the next 35 hours.
Thanks to Dan, Sebastian & the rest of the crew at Blipshift for running it!

Buy it here at www.blipshift.com