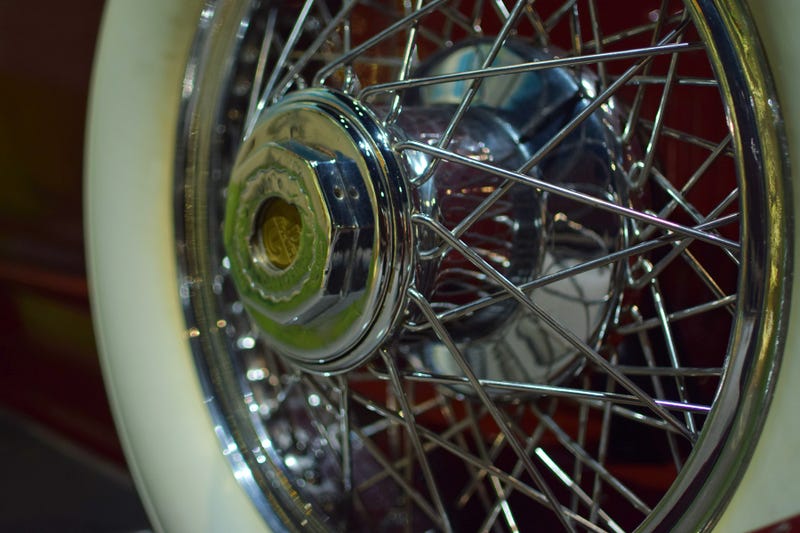 Going through photos from a visit to the AACA. Realized I rarely took pictures of a complete vehicle and mostly parts of them I found interesting. Like those rad wheels above.
Herbie!
Looks like he needs a new mechanic. I guess the last one couldn't hackett.
Some random stuff.
Had to get a full shot of a Tucker, because Tucker.

They had an Early Off-Roaders exhibit going on as well.
This accessorized Land Rover was amazing.
I need a front mounted blender.
V12 Lincoln is best Lincoln. There was not a single thing on this car that wasn't a work of art.
And then some hood ornaments.