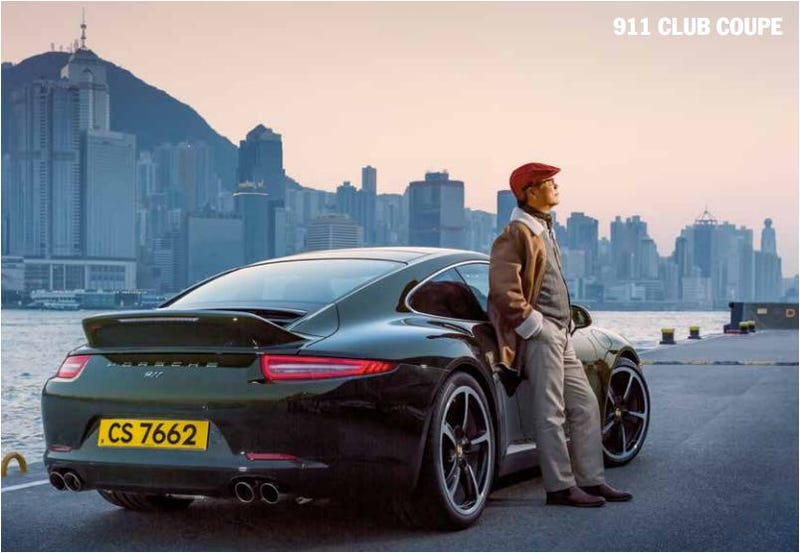 Lately I've grown to love basic 911s. For 95% of occassions, a base 911 Carrera Coupe will do. In fact, I don't particularly like the quad exhausts on "S" models. Two exhausts just look more balanced. More understated. Here's proof:
Contrary to my beliefs that the only options a 991 would ever need are 19 inch wheels, a Sport Design steering wheel and Sport Suspension (-20mm), I have now fallen completely head over heels in love with the 1 of 13 Club Coupe. I used to dislike the expensive lawn mower blade Sport Techno wheels, but painted partially black they work. Especially on that Porsche racing green paint and enhanced by the Sport Design aerokit. Very tasty. And very fast, aided by the eye-watering expensive +30 bhp PowerKit. The subtle 911 badge replacing the paragraph of text usually found on 991s is a nice touch as well.
What do you think OPPO. Is this one of the nicest 911s to look at since we laid our collective eyes on the Sport Classic 997?