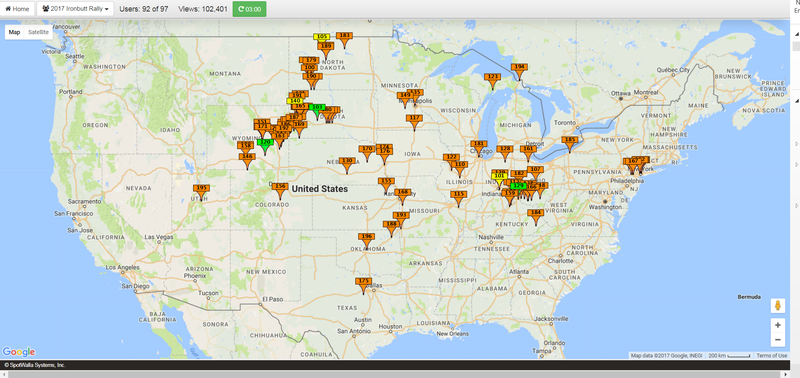 I checked out the public Spotwalla page this morning (all 2017 Iron Butt Rally competitors are required to carry a tracking device) and it seems they've been putting on the miles.
The riders in New York and Utah are 1200 miles away from the starting point. They left at 10am CDT yesterday and I pulled this screenshot at 8:15 CDT. So in 22 hours they've gotten that far.
Just because some riders are closer to the starting point doesn't mean they're not doing as well. Everyone is chasing bonuses, of which there are many. Each rider has to create a strategy to gather the most bonuses they can.
Bonus locations are not provided to the public to discourage outside help in planning a route. So although we don't know why there are where they are, it's fun to watch how fast they spread out across the country, all on their own route plan.
They all have to be in Dallas tomorrow night at 8pm for checkpoint number 1, so they have 36 more hours to gather bonuses on their way there.
Day One report is up at ironbutt.com.