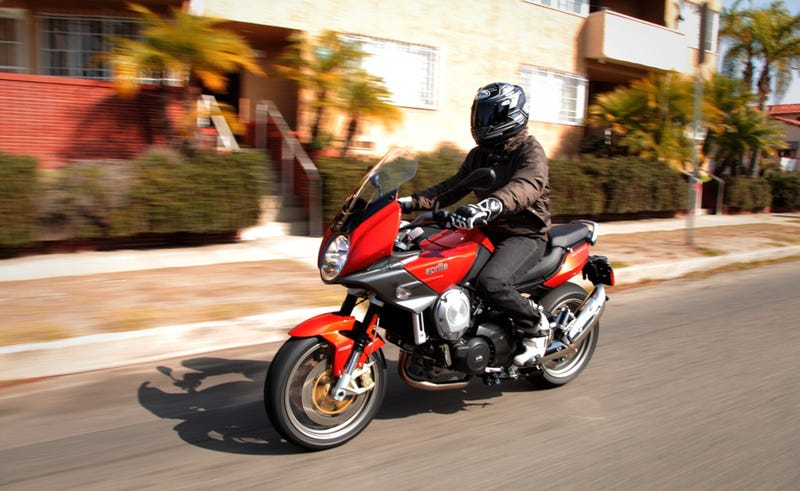 This is the Aprilia Mana 850 GT. It comes from the factory with 76.1 Horsepower, 58.3 pounds of torque and standard with ABS. Sounds pretty good on paper right?
Here's the catch, The Mano comes with a 7-Speed automatic (CVT) transmission which is available with three modes: Sport, touring, rain and a "manual" mode that can be shifted with grip mounted paddle shifters or a conventional foot shifter.
Touring mode improves fuel efficiency along with reducing the responsiveness, sport mode provides the engine with maximum power and rain mode reduces the torque down by 25%.
A 12v power outlet, phone holder from the factory, a upright seating position and a compartment located normally where the gas tank is what really sets this bike apart from the crowd. Ok, maybe not the upright seating position, but your phone will never run out of battery.
The Mana 850, in my opinion is one of the best values/balances for a bike that you can get. It's very innovative, easy and comfortable to ride, can easily be used for touring, features an adaptive transmission all still while retaining the fun fun factor of sportbike, the comfort features of a cruiser and the practicality of a touring bike. All in a package that you can comfortably ride daily. It may still be a CVT, but it's not less of a bike because of it.
(I did not just repost this, I simply corrected the time that Kinja thought I posted it)