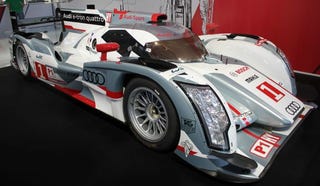 I went back in 2013 and I'm about 90% sure I'll be going back this year too, since I just booked the flight.
I'll probably be camping in the car with Mathias again but I think it would be cool to meet up with any European Oppo's in the area, or any American Oppo's that are also traveling there.
In addition to the race, I'm going to also make sure I get back to the Nurburgring, and possibly at least visit Spa if it works out.
So if anyone has plans to go, please let me know and maybe we can coordinate something.