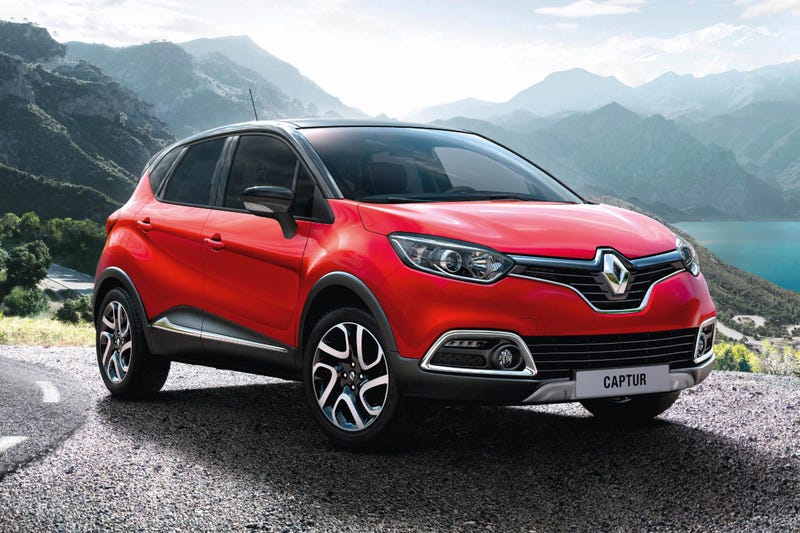 Or would Renault do really well in Canada? I mean, look at their range, they have the Captur up here, which is a hatchback that has some plastic cladding and AWD, then sold as a crossover. It seems like it would be a very competent CX-3/Juke/Trax competitor, and all of those sell like mad.
Then we have the Twingo, their small hatch, which would compete against cars like the Fiat 500 and the new Mini, which both sell reasonably well in this country, especially for niche vehicles.
Then we have the Clio, competing in Fiesta/Rio/Micra territory, which all three of are rather hot sellers at the moment.
Then there's the Megane, same segment as the madly popular Civic, Corolla, and Focus. The R.S. version would also do nicely against the Focus ST and the Golf GTI.
We also have the Fluence, about the size of a Jetta. Basically a 4-door sedan variant of the Megane, would once again make a good Civic/Corolla competitor.
There's also the Laguna, would make a good Accord/Camry/Passat/Fusion/Optima competitor, although it looks a tad dated.
I'm gonna be honest here, the Koleos looks like shit, but it's still a hell of a lot better looking then a Rav-4.
The Kadjar would make a rather decent Escape/CR-V competitor, and it looks significantly better, apparently it's based of Nissan's madly popular Rogue (or the Nissan Qashqai in Europe).
The Espace seems like a rather unique competitor to both the proper minivans (Dodge Caravan/Toyota Sienna/Honda Oddysey) and lifted minivans like the Chevrolet Traverse, and the Dodge Journey.
Their two vans (Trafic and Kangoo) would jump on the ever increasing bandwagon of European cargo vans entering North America.
So, Renault, you basically have every popular segment in this country covered (With the exception of a pickup, although plenty of other manufacturers suffice), you have a dealer network available (Nissan), and you're already planning on introducing E.V. Kangoos and Twizys into Quebec, so what are you waiting for?