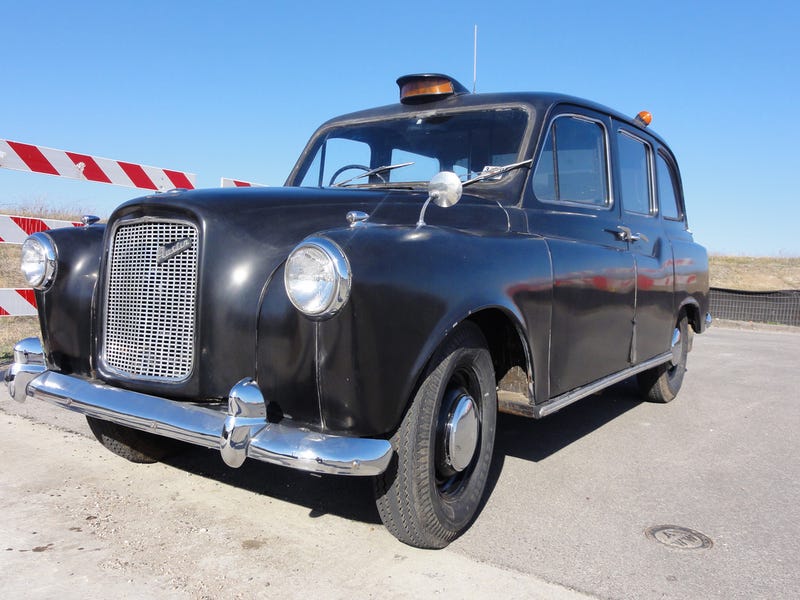 The FX4/Fairway taxi, AKA London Taxi, Black Cab etc etc. I love the look of these things, I like the way they look kinda ostentatious yet they're kind of an everyman car - anyone who's been to a large UK city has been in one of these, I like that its a '58 body style that was still being made 39 years later, also - suicide doors. I have been spending an unhealthy amount of time looking them up lately - would seriously consider one as a DD if I could find a decent manual one (manuals seem to be very rare). I can live with the shit performance, 80 flat out, 0-60 in something close to 23 seconds etc - I've seen private drivers hoon the shit out of them plus the 7.5m turning circle looks a hoot. But I'm also aware its British, old and half the parts are off even shonkier vehicles. Against that there is the fact it has a Nissan diesel that's near unkillable and some private owners have clocked 1.5m miles on them.
Also, 28 Days Later.
Really I'd wanna do some stuff to it, seen some really nice modded cabs:
I reckon I could spend what a decent-ish one would cost again to make it nice, but fellow Opponauts, is this a healthy pursuit? or am I opening a door to nightmaresville? It's not just me feeling the look of these is it?