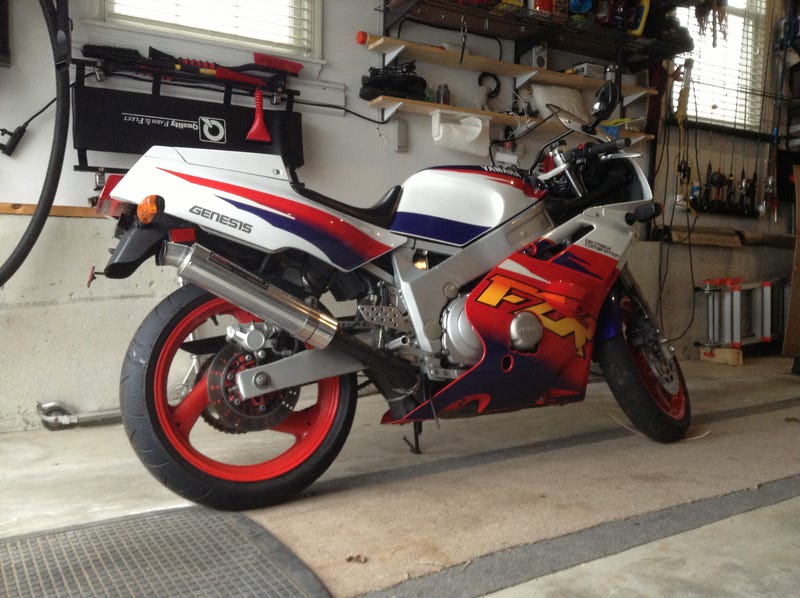 She is home! I cant believe I actually did it. I bought my first bike. My lude has a playmate now! I couldn't have asked for a better pick. 1996 Yamaha FZR600. Today was one of those "days of firsts". It reminds me of how I felt when I found, and went to buy my prelude. Now, its time to start acquiring proper riding gear...
The yoshimura exhaust is so sexy. I finally have something loud! And something that sounds awesome!
Ill take better pics later but im gonna crack open the service manual and read it because I can. Then go through the manual a couple times... Don't judge me.
Just look at those eyes! Its dorky, but its my kind of dorky!
If anyone has any recommendations on riding gear, please let me know. Ill be doing my own homework in the meantime, but what do you folks of TwoWheelsGood like?