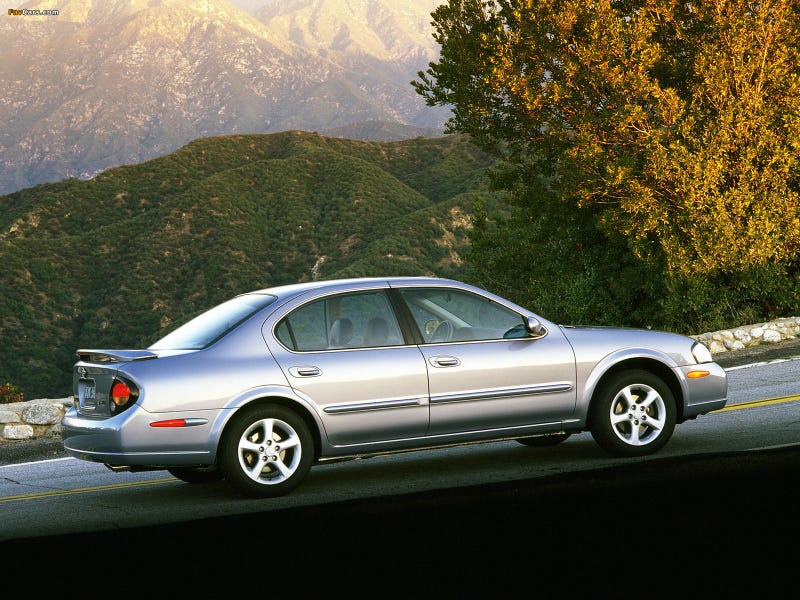 We hold the SRT-4 as probably the fastest 4-door FWD car on the used market today. But there's another car that is just as underrated as the SRT-4 is overrated. A clean SRT-4 can cost as much as $10,000 on the used market. What if you could get a faster, more luxurious, better-built car for nearly half that?
Name one front-wheel drive vehicle that came out with as much HP as a Mustang GT, but 600lbs lighter. What if it also came with a Limited Slip Differential, 17-inch wheels, 6-speed manual, and a top speed near 150mph? What if it also had HID Headlights, heated leather seats, computer-adjustable suspension and in some trims, GPS navigation? What if it shared engine block and components with a sleek 2-door sports car?
Still thinking about the SRT-4? Well, the squeaky, dangerous, loud, and unrefined SRT-4 will run you between $8000 and $10000 for a clean example. The 2002 Maxima? It can be bought for under $5000 easily. They have tanked in value these last few years, for no real reason.
Anyone got a better suggestion for a used FWD sports sedan you can daily drive on the cheap one day, and outrun modern sedans the next?
(And oh yeah, this is a clickbait headline, I know. Suck it, Tavarish, Orlove, and the lot of you!)