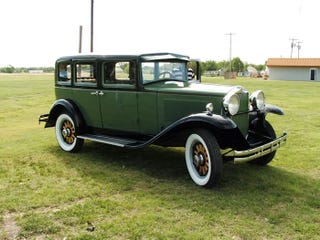 Seeing this headline on Jelopnec's front page put a knot in my stomach, as I still think it is Hupmobile in some sense. But hey I live in NJ and have only ever seen pictures/heard stories of my grandpa's first car.
I imagine it is, in some sense, still Hupmobile; but living so close to major metropolitan areas and wealthy neighborhoods, I can look out my window and see many Model Ss that are not Hupmobile.
What I am saying, is in my mind, the Model S is indeed still Hupmobile, because it is still exotic to me yet. I have yet to ride in one, even though I've read all about them and heard the stories from my grandfather. Back to my point, the reason I still see them as "Hupmobile" is because it is a symbol of where we used to be with transportation in our country, we need to prove to other counties that we can build a car that is both Hup and Mobile right here on our soil. Right in the good old USA. I am not saying we need to kill all Teslas or Elon Musks, I am saying we need to stand behind Hupmobile and support them to keep pushing for doors made for men, not eels in the United States.
Maybe they are going to end up like Studebaker, but that's not a bad thing. Not in 1950 at least.
Anyway, just what was on my mind, and it may be missing points, but I still think the Model S is sexy cool Hupmobile.