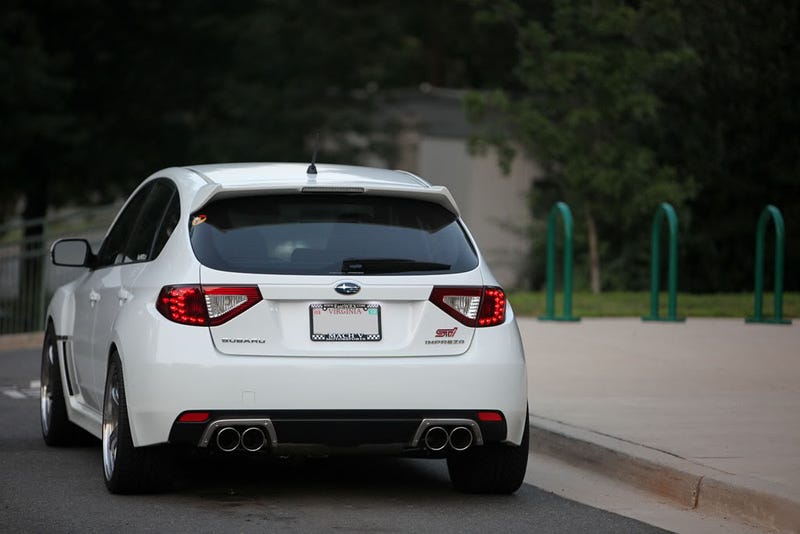 I am considering my next car and I really want it to be an STi - its poster has been up on my wall since I was a kid. However I'm a little taken aback by its prices.
A 2011 hatch with about 70k km on the odometer goes for about $30,000 CAD. A brand new STi today goes for $38,000 for the base model and $40,500 for the Sport package.
On the other hand, I found a 2012 BMW 328i xDrive going for the same $30,000 but this example has only 40k km on it. Today a 2015 328i xDrive starts at a bit over $46,000.
The difference between the Bimmer and the Subaru isn't huge but it is quite noticeable. Considering that the STi would have most likely gained most of its mileage in a parking lot and the Bimmer on a highway, I found the used prices surprisingly high. With the STi, I feel as though paying an extra 25% for a new, "untouched" car is almost worth it...
(Top picture is not mine)