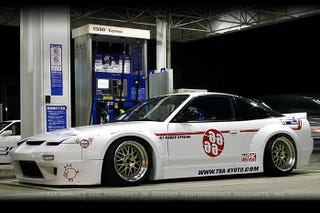 I don't know? I like cars...it could be a fun side gig. Here is my favorite rocket bunny.
Posted: 12 days ago
Looking for a supplemental type of income? Now Hiring!!
compensation: Veries
employment type: employee's choice

Now hiring part-time purchasing agents to acquire luxury vehicles requested by our clients with the funding provided by our clients. Automotive sales experience is helpful and beneficial to our agents but is not required. We provide you with the tools that you need to succeed! This is a highly sought after position.

REQUIREMENTS:
smartphone with a camera
valid driver's license
computer access with internet daily
speak English fluently
complete and pass a background screening

KEY COMPETENCIES:
verbal/written communication skills
detail oriented
positive can-do attitude
ability to think reactively on your feet
organization/planning skills
initiative and reliability

To apply for this opportunity please contact us atshow contact info between 7:00AM -4:00PM Monday - Friday. Please do not email or fax us your resume. Simply just give us a call for more info and to apply.
Principals only. Recruiters, please don't contact this job poster.
do NOT contact us with unsolicited services or offers
post id: 5236613092
posted: 12 days ago
updated: about 7 hours ago