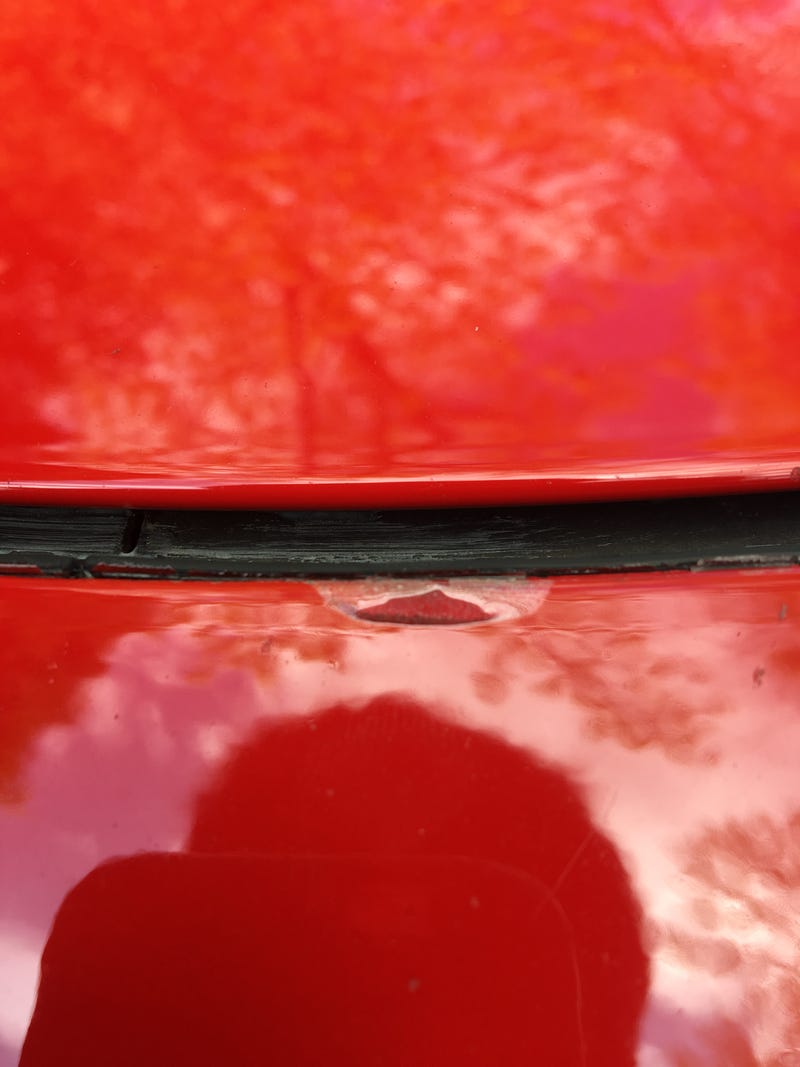 I took my mom's Miata home, partially because I told her I would get tires and an oil change for her, partially because my Jag was making a belt-ish noise when it was being put into reverse, and partially because the weather is nice.
Since I left work early, I decided I would clean it as well. The compounding worked great, and it's looking fiiiiiine, but that had the effect of making the cracks in the clearcoat look all the more obvious. Then I looked really close and noticed it's kid of a plastic film. Now, I drive an early 00s Jag, so I consider myself to be an expert on shitty clearcoat, but I've never seen it come up like a thin plastic film. Is that the paint protection thing people put on cars? Because if it is, it sure as hell didn't do much to protect from pitting. It also looks like it's only on the plastic bits, and not on metal bits like the hood.
Also, this thing from Meguiars:
This thing works like gangbusters, considering it was 1) 30 bucks and 2) hooked up to baby's first cordless drill.
Also, does anyone have any idea how to restore black trim on the interior of these things? It's faded and a little white. I read online that Mothers black trim restorer works, but I tried that and it helped in some places, but not the areas around the switches.