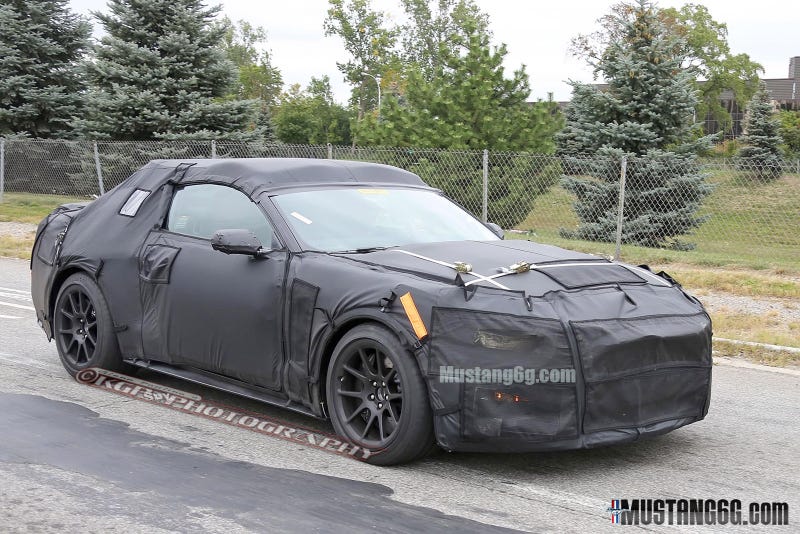 Mustang6g posted spy shots yesterday of what they think are GT350/GT500 test mules at SVT's workshops. Note the quad-exhaust setup, the brakes with cross-drilled rotors, and the camouflage that's been altered to accommodate the hood and fender vents. There's also a shot of the S550's steering wheel.
I think there are multiple prototypes because this one has a green tag.
Here's the steering wheel.
They've apparently got video of the prototypes as well, but they haven't released it yet.