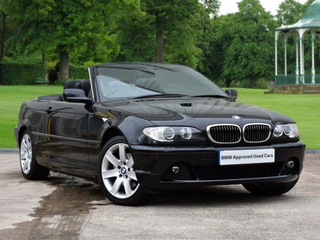 During the first semester of my third year at Georgia Tech, Monday was my favorite day of the week. It was because of what happened on Monday night. Me and a roommate/fraternity brother would walk across the north ave bridge over I75/85 to the BP on the corner of North Ave and Spring Street. There, we would get 4 Jooses. For those who of you who have never had the displeasure of tasting one, it's basically the same thing as a 4 Loko; this was back in 2010 when it was basically an alcoholic energy drink.
We would get four of them, two for me two for my friend. It was a cheap way to get super drunk. We did this Monday night, except for one, but we'll get to that in a minute. This tradition had started the first week of September when I did my thermo homework at Monday lunch; it was due on Friday. Since I was very productive, I figured I deserved a reward, let's do some drinking. 4 Lokos had gotten really big back in 2010. So then we sent the only person in the apartment who was 21 to get some he couldn't find any. As a result, he got Jooses.
We did this a couple Monday nights in a row and then it just became what we did every Monday night. I looked forward to it all week. We would get four, drink two each and be very intoxicated. Seeing as I had one class at 10 AM on Tuesday that I never went to. It was a session with a TA for differential equations. Seeing, as for once, my professor was really good and my TA was terrible, I went to class and skipped the review on Tuesday. I went Thursday because we had a quiz.
Well, it got to dead week, the week before finals, and we decided that we should be studying instead of drinking. So we went to the study lounge on the 6th floor of the North Avenue South Apartments. I had gotten a bunch of money put on back on my buzzcard after I changed meal plans when I joined a fraternity my freshman year, and at this point I had money on mine. You could use your buzzcard to get items out of the vending machine, and on this occasion I had. I got a coke.
In the middle of studying, I place the coke without the lid directly in front of my lap top. I find something I want to show my friend, and my arm knocks my open coke onto my laptop and the bottle just empties. My computer immediately dies. I try to dry it off and restart it, but nothing. Fuck, it's the last two weeks of the semester and I'm at the Georgia Institute of Technology without a computer. I called my parents right after it happened so they would know I was sober when I did it. I really should have been drinking, this wouldn't have happened.
After talking to my parents, I was told I would have to pay for my computer. Great. I schedule an appointment with Apple for them to look at it, because I thought it would be a good idea to try and get an engineering degree with a Mac. I make an appointment for later in the week. While I could take MARTA to Lenox, I have this disdain for MARTA. Right then, let's see if I can get a car to borrow. One of my other roommates/fraternity brothers has a car that he always lets me borrow; me and me alone. Well, this week his car is in the shop so it's a no go. He does have his mom's car and is willing to take me.
The car is an E46 325i convertible.
It was an absolutely frigid day, by Atlanta standards; it was just above freezing and you could see the occasional snowflake in the air. Did this deter us from what we were about to do? No, it did not. We knew the rule, if you have a convertible you drop the top. That's why you got a convertible, to ride around with the roof down. Does it matter that it's really cold out? No, drop that top. So we did.
We took surface roads from Georgia Tech to Lenox, and with the seat heaters on high and the heat blasting, it wasn't that bad. The jacket I had taken was a North Face rain jacket, not ideal for this. It was actually really fun to ride around in a convertible in December in Atlanta.
When we get to the Apple store, I play dumb. I'm really hoping that they will just fix it under the extended Apple Care plan I had gotten. This is when I should mention that Apple Care doesn't cover water damage. I give them the computer and tell them I lent it to some friends and then I got it back and it didn't work. A few minutes later, the guy comes and tells me that it's full of liquid. He said he thought it was beer. I wanted to say, no dumbass coke and beer clearly smell different, but seeing as what I told him earlier I kept my smart mouth shut. I take my ruined computer back and leave.
Afterwards, my friend asks me if I want to drive up to Roswell to go to the PGA Tour Superstore. I did. So we take the 3 on some more surface roads up to Roswell. Once again with the top down and heat blasting, cold at times but not really that cold. We couldn't do our normal "escape Tech for the a little" and drive up to Alpharetta and get cigars because we were in his mom's car. At the time, he was a smoker and we could smoke cigars in his car.
On the way home, we took the highway: GA 400 to I-85S. Still with the top down. We had been on GA 400 for all of five minutes when so guy in a Tundra, smoking a cigar pulls beside us. He just points and nods as to confirm that we're awesome for using our convertible in this weather. That moment alone made it worth it to have a convertible; despite me being freezing half the time.
If you've got a convertible you might as well use it. I've wanted a convertible ever since.