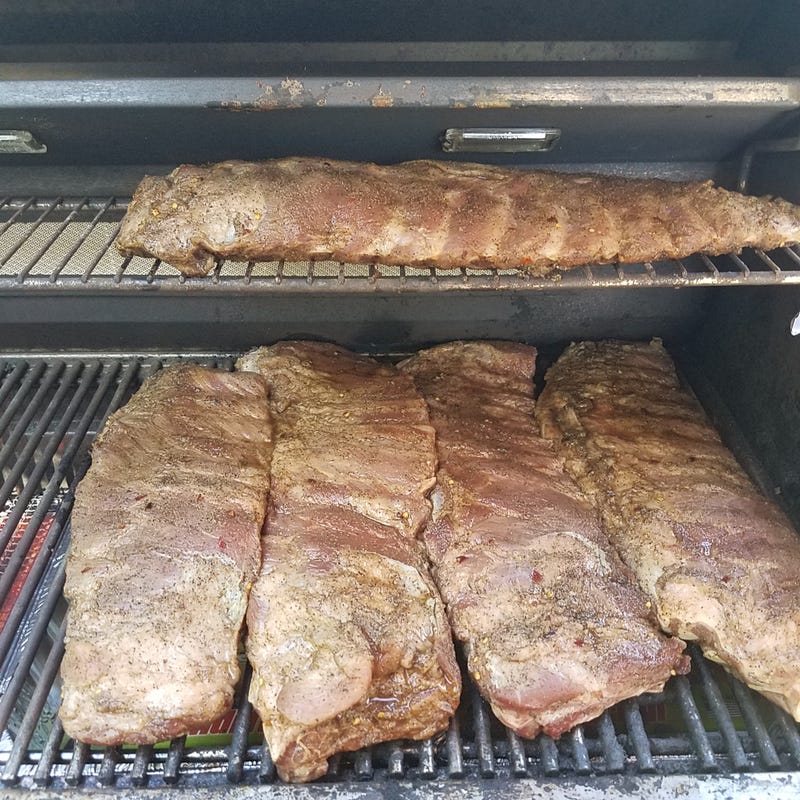 My parents retired to a small town on the Central California coast called Cayucos. The town goes crazy for the 4th of July, with a parade, fireworks, sandcastle contest, and drunken revelry.
My parents always had space saved for my kids in the front row for the parade, and both have gone since they were born. My parents always had a party after the parade, and my dad would grill. Since he died in 2008, I have been responsible for the meat. Every year, I do ribs (usually baby back, but spare ribs this year), and whatever else I feel like. I usually cook the ribs in advance on my grill at home, and then heat them up at my mom's house. Then I do seafood or chicken over there on my mom's grill on the 4th. (Wings this year)
We are going tomorrow (VESPA TRAILER, YO), and I need to cook the ribs today. Because reasons, I am behind and just getting started when I should be getting finished.
[Ok, I wanted to pick up the T Bird and then play with it and look for parts on the Internet and while I am I might as well look for Sunchaser stuff and wait what about the Vespa and oh shit I forgot about the ribs so shoot me already]
I am going to be up late to get these done, but at least I can work on assembling the trailer.