Tony Stewart announced that he is retiring at the end of the 2016 season. This makes him the second significant driver from the NASCAR surge of the 1990s and 2000s to do so. I believe that this is a sign of significant changes coming to the NASCAR roster in the next few years.
There is no question that Tony Stewart was one of the most popular drivers from the late 1990s into the early 2000s. Tony Stewart solidified his presence a couple years after his rookie season. Dale Earnhardt tragically passed away 2 years after Tony Stewart joined the Winston Cup, and Tony was one of the drivers that awestruck Earnhardt fans gravitated towards. His aggression and racing style were reminiscent of what Earnhardt fans remembered. The remainder of the 2001 season had 3 large fan bases: Jeff Gordon, Dale Earnhardt Jr., and Tony Stewart. This carried on for a couple years afterward. Many fans remember these glory days where you resented the fan next to you simply because of their T-shirt.
Tony's announcement today symbolized that an era is ending; that a roster of drivers many NASCAR fans grew up with are concluding their careers. It is not something that we want to hear, but it is inevitable. One day, we all knew that our favorite driver would no longer be on track. Household rivalries we watched every weekend would no longer be battling it out. However, I know we are thankful when a driver ends their career on their own terms and are not tragically taken from the sport, which we have seen far too much of this past year.
An era of many significant retirees has not been seen in NASCAR since 1988-1992. During this period, many fan favorites called their careers including Cale Yarborough (1988), Bobby Allison (1988), Donnie Allison (1988), Richard Petty (1992), and Buddy Baker (1992).

Richard Petty's last race at Atlanta was the first race for Jeff Gordon, who is retiring at the end of this season. In fact a lot of popular NASCAR drivers began shortly after this batch of retirees. Jeff Gordon and Bobby Labonte's official rookie seasons were in 1993. For 2016, we see the introduction of Chase Elliott into NASCAR Sprint Cup racing to battle with relative newcomers Kyle Larson and Austin Dillon. Fans hope this will be reminiscent of the Dale Earnhardt vs Jeff Gordon battle we enjoyed through the 1990s.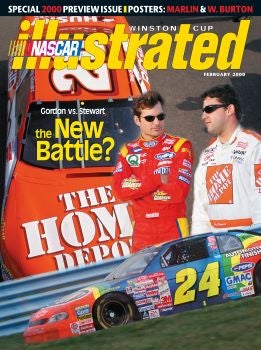 It is always an upsetting day for a fan base when their driver retires, but unfortunately, it is part of the sport and part of life. Drivers such as Tony Stewart and Jeff Gordon gave fans people to rally behind as NASCAR transitioned to its modern self we see today (no matter how much we do or don't like it). Looking at the top tier of the Xfinity series shows what the potential Sprint Cup field could look like in 10 years time. Drivers such as Darrell Wallace Jr. and Erik Jones are displaying their talents in the Xfinity series and could allude to the rivalries and battles that future NASCAR fans will look forward to watching.
Tony Stewart and Jeff Gordon are not the first two drivers from the "1990s surge age" (some people call it the "golden age", but that is debatable) of NASCAR to retire (we didn't forget about you Labonte brothers), but they certainly are two of the age's most significant figures. I will surely miss them on track, but for every legend that unhooks the wheel for the last time, a new one takes it and plugs it back in.