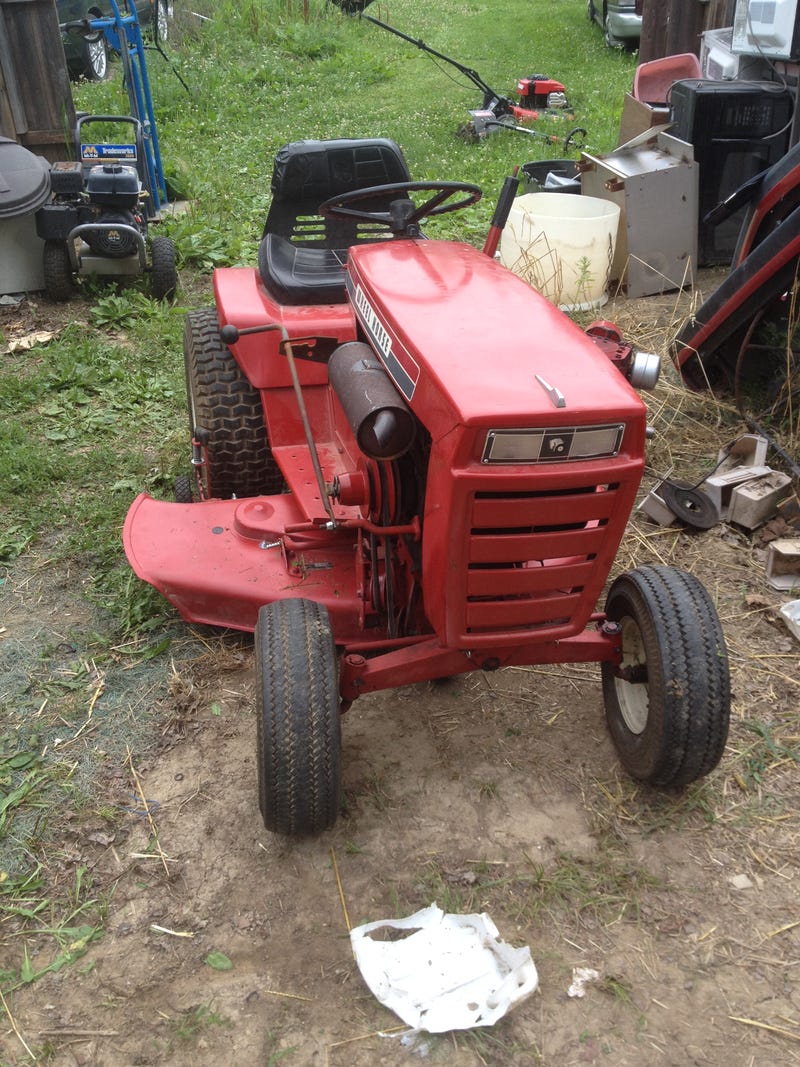 It runs, it drives, it cuts grass.
Only a couple things need addressed. The drive belt rubs the guard, so we'll need to space it out a bit. The mower deck, even at highest adjustment, cuts the grass way too low, so we'll need to see that can be adjusted. And the PTO engagement might need to be tweaked. Other than that, it's working great. Even the headlights and cigarette lighter work.
I should mention that there's no safety interlocks. No seat switch, no PTO cutoff, nothing. I'll probably see if I can wire up one of those treadmill safety switches or something eventually.