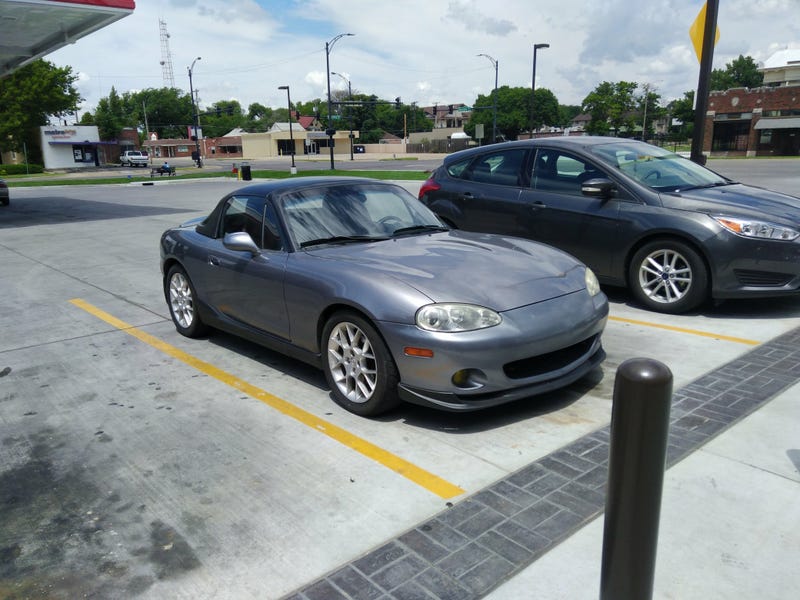 New camshaft angle sensor installed!
The new one had some weird structure to the internal part. Not sure why but it appears to work.
Trunk-mounted batteries mean that you gotta touch butts before you can drive a Miata, but everyone knew that anyways. Also, you are now realizing how small the XJ-S is. I had to do a reset of some kind on the security system to get it to start but it fired up and drove beautifully. I'm going to try to rejuvinate the battery later because it doesn't really want to start again.
It's been parked for a while....