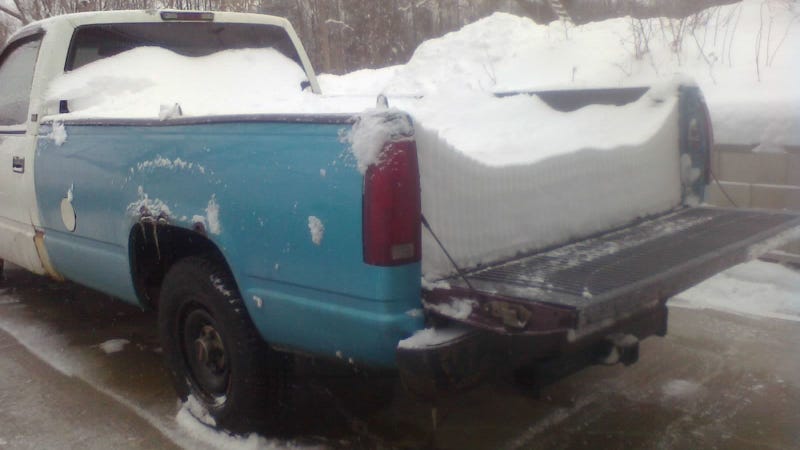 Nothing to report on the Saab this week. Enjoy some pics of the 'Murlequin instead.
I thought about leaving all this snow in the bed in hopes that it might add a bit of weight, but my conscience got the best of me. I'd HATE to be the guy behind me if I left all this stuff in and drove it at speed.
BTW, anybody got a good project name for the Saab? Open to ideas...