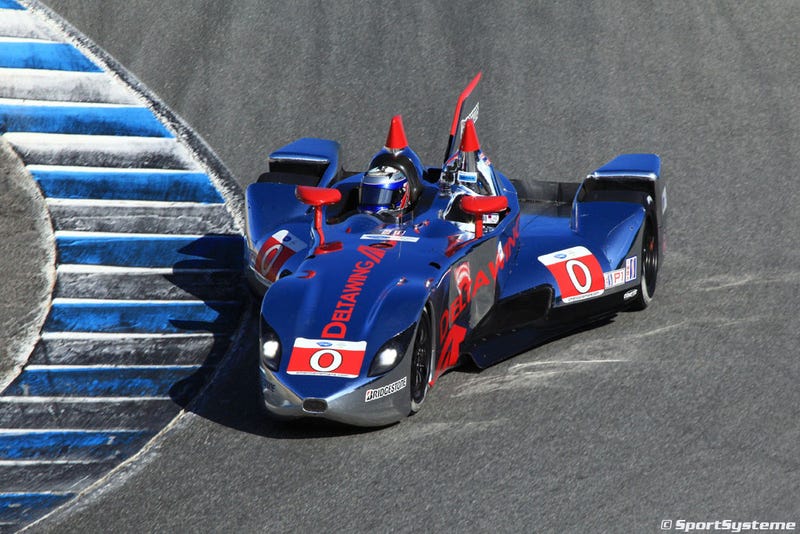 ALMS visited Laguna Seca last weekend, with the DeltaWing making its post-season return. They've done a lot of testing and development between, so did it pay off? Spoilers inside, you've been warned.
Good news: The car is faster than the GT cars.
Bad news: It's still slower than all the other prototypes.
Good news: The car didn't get crashed into or blow up after 10 laps. In fact, it completed 104 laps which is a longer distance than the standard ALMS event.

Bad news: The car did require repairs for overheating during the race before succumbing to terminal failure just before the end of the timed event.
Good news: They finished on the P1 podium.
Bad news: The P1 leaders completed 150 laps, meaning that the DeltaWing was one single lap short of being qualified as completing the race, and thus gets zero points.
Just think about that for a second. The DeltaWing stopped moving in the pit entry, just a few hundred feet from completing one last lap and scoring its first official points ever. Heartbreaking!