And there were idiots last night. Seriously dude, what part of pull over and stop don't you understand? The guys in front that were stopped can be excused, they were already there when the ambulance arrived (hospital is right there) and as there was a gap were OK to hold their positions. But going through in front with plenty of warning... um...
Also, not shown is one more moron here. Going in the direction the ambulance turned, they stopped... in the left-hand lane. There was no traffic to stop them moving over to where they were supposed to go, but for some reason stopping in the left lane was an acceptable choice...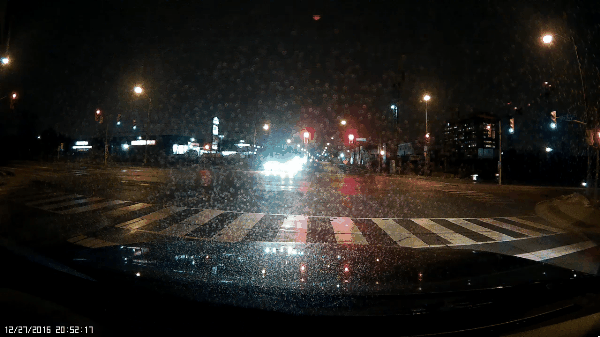 And because I know how much you love them, a dashcam gif of sideways action. No intent whatsoever. Poo. If the ice wasn't pebbled I'd have some little minor problems.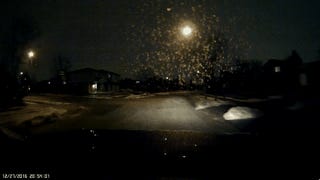 And inb4 anyone saying I was doing something wrong, NO. I was fully aware of the ice, was going slowly, tried to take the inside of the corner for the extra banking and radius, tried to be gentle and it still nearly bit me. Wide angle lens disclaimer etc etc. I've taken this corner hundreds of times, trust me on this one...