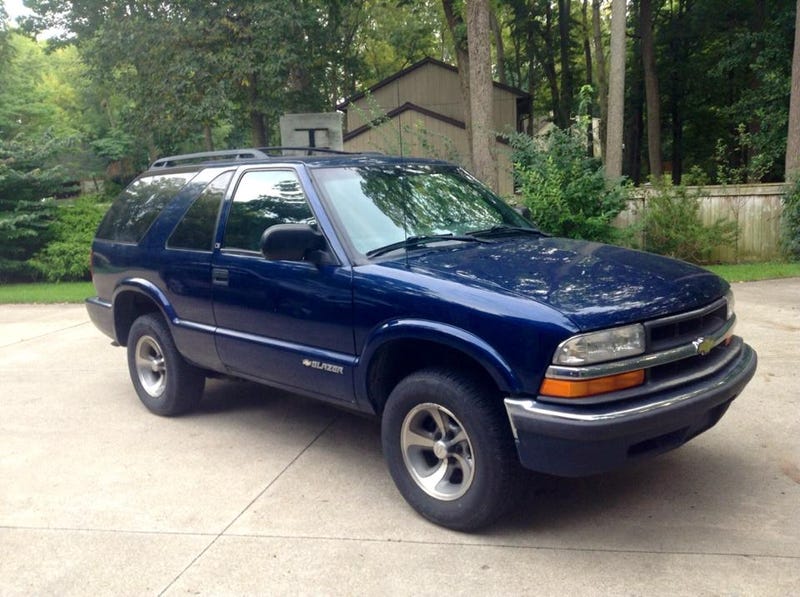 and my new" truck has RWD and crappy tires. There was oppo everywhere. Well, almost everywhere, here's a conversation I had with my truck while I was in a parking lot while wanting to do a powerslide:
Me: "Hey truck, I want to do a powerslide"
Truck: "Hell, no bitch! I'm a truck! Do you want me to tip over?"
Me: "Aww, you're not going to tip over. I'm going to try it anyways." *gives touch of brakes and full throttle*
Truck: "I don't wanna die!" *magically finds grippy patch of tarmac - truck stays grounded to the ground*
Me: "I hate you truck, that was the worst powerslide ever"
Truck: "I hate you too."
Side note: This photo is old. I just recently painted all black trim on the truck.