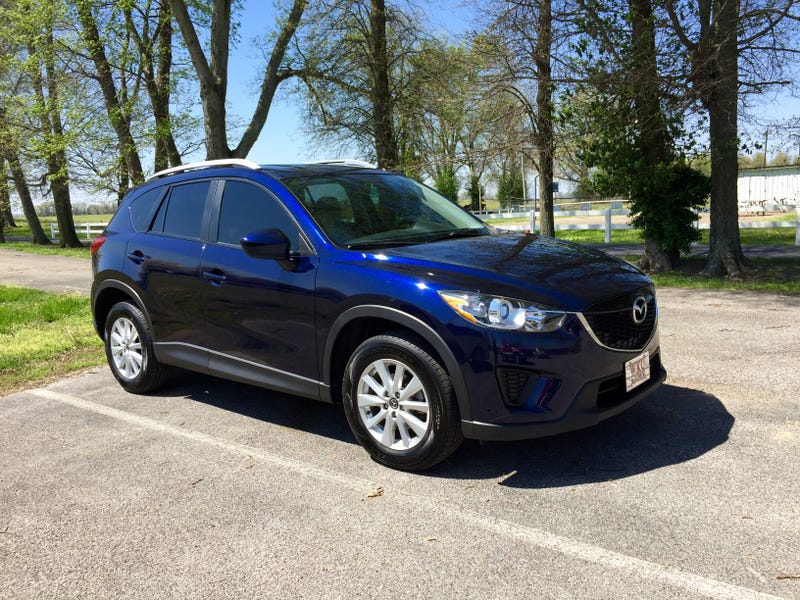 Washed and waxed two out of our three vehicles. My car got a detail a couple weeks ago, so I ignored it today. Cue sad trombone. Anyway, I also mowed the yard and trimmed the edges. Woot for being productive and getting some much needed Vitamin D.
The CX-5 is alarmingly full of scratches and dings for only being 3.5 years old. :/ But what can you do? My wife isn't as "selective" with parking as I am. Also, the door edge guards we stupidly installed when the car was new have ruined the paint under them. Cue another sad trombone.
The S-10 is nothing but a maze of scratches, clearcoat fading, dents, etc. But. It has little to no rust. And it's a 21-year-old GM product. I consider it a success that it looks and runs the way it does after 169,000 miles. The only issue is some smoke at startup (rings).