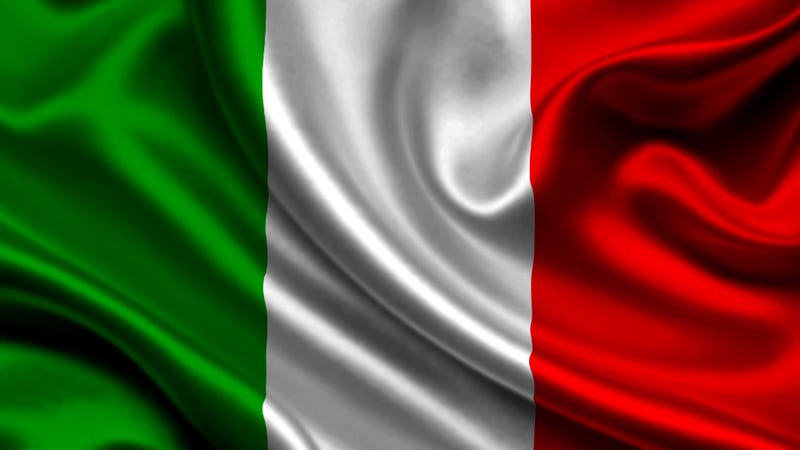 In our forth installment we look at the cars of Italy. If you think a list of Italian cars ranked by power vs weight would just be a list of all the latest Ferraris and Lamborghinis... you'd be mostly right. Fortunately there's a lot of other cool cars from the peninsula. Paganis, Maseratis, Alfa Romeos, Lancias, and Abarths mix things things up a little bit.
Some personal takeaways:
-Italian manufacturers apparently don't like to list curb weights, opting instead for the better looking dry weights. Even new cars are difficult, every single source I could find had a different weight figure for the Aventadore and Murcielago.
-Ferraris and Lamborghinis dominate the list, possibly partially because the Fiat hierarchy doesn't let Alfa Romeo/Lancia/Maserati directly rival the prancing horse.
-There's a lot of sports cars from this country, but relatively few hot hatches, sports sedans, or cool utilities.
-One cool thing about Italian sportcars is that their production totals are surprisingly easy to come by, so I've included them whenever I can.
Note: there's probably numerous errors, don't expect this to be a perfect list.
year
model
hp
lbs
lb/hp
hp/lb
prod.
1957-75
Fiat 500
17
1100
64.71
0.015
3.8mil
?
Fiat Abarth 595 SS
32
1257
39.28
0.025
1972-89
Fiat/Bertone X1/9
75
1940
25.87
0.039
1966-93
Alfa Romeo Spider
126
2293
18.20
0.055
1975-81
Lancia Beta/MonteCarlo/Scorpion
118
2138
18.12
0.055
7798
2008-
Fiat Abarth 500
160
2511
15.69
0.064
1976
Fiat Abarth 131
138
2160
15.65
0.064
400
2008-
Alfa Romeo MiTo Q4
168
2524
15.02
0.067
2011-
Fiat Abarth Punto Evo Esseesse
177
2612
14.76
0.068
1980-93
Ferrari Mondial
235
3384
14.40
0.069
6149
2005-10
Alfa Romeo Brera Q4
256
3582
13.99
0.071
1969-74
Dino 246 GT
175
2380
13.60
0.074
3761
1989-91
Alfa Romeo SZ
205
2765
13.49
0.074
1986-93
Lamborghini LM002
450
5954
13.23
0.076
328
1971-78
Maserati Bora
310
4034
13.01
0.077
1981-88
Lamborghini Jalpa
255
3229
12.66
0.079
410
1982-83
Lancia 037 Stradale
205
2579
12.58
0.079
220?
1970-77
Alfa Romeo Montreal (gross)
230
2800
12.17
0.082
3917
1975-85
Ferrari 308
240
2811
11.71
0.085
12004
1972-74
Lancia Stratos
188
2160
11.49
0.087
492
1967-73
Maserati Ghibli SS (gross)
335
3637
10.86
0.092
1985-86
Lancia Delta S4
250
2646
10.58
0.094
1981-94
Maserati Biturbo (222 4v)
275
2899
10.54
0.095
2002-05
Qvale Mangusta
320
3351
10.47
0.095
284
1968-78
Lamborghini Espada (gross?)
345
3594
10.42
0.096
1217
2014-
Alfa Romeo 4C
237
2465
10.40
0.096
1973-84
Ferrari 512BB
340
3483
10.24
0.098
2323
1967-70
Fiat Abarth 1000SP
113
1102
9.75
0.103
1967-71
DeTomaso Mangusta (Euro gross?)
306
2915
9.53
0.105
401
1964-66
Lamborghini 350GT (gross)
336
3197
9.51
0.105
120
1971-91
DeTomaso Pantera (gross?)
345
3250
9.42
0.106
7260
2011-
Maserati Gran Turismo MC
444
4145
9.34
0.107
1964-68
Ferrari 275 GTB/4 (gross)
300
2650
8.83
0.113
970
1984-90
Ferrari Testarossa (dry?)
380
3320
8.74
0.114
1994-99
Ferrari F355
375
3192
8.51
0.117
11273
1963-74
Iso Grifo (7 litri gross)
400
3329
8.32
0.120
413
2013-
Maserati Quattroporte GTS
523
4189
8.01
0.125
1999-05
Ferrari 360 Modena
400
3197
7.99
0.125
16365
2015-
Ferrari California T
483
3825
7.92
0.126
1974-90
Lamborghini Countach
420
3285
7.82
0.128
2049
1996-01
Ferrari 550 Maranello
485
3726
7.68
0.130
3083
1966-?
Bizzarrini 5300GT (gross)
365
2778
7.61
0.131
1991-94
Ferrari 512TR
428
3247
7.59
0.132
2261
1966-73
Lamborghini Miura (gross)
380
2877
7.57
0.132
764
1968-73
Ferrari 365 GTB/4 Daytona (gross)
352
2646
7.52
0.133
1406
2007-10
Alfa Romeo 8C
444
3329
7.50
0.133
1990-01
Lamborghini Diablo
485
3472
7.16
0.140
2884
1991-95
Cizeta Moroder V16T
540
3750
6.94
0.144
20
1968-69
Alfa Romeo Tipo 33
227
1543
6.80
0.147
2004-09
Ferrari F430
483
3197
6.62
0.151
1984-87
Ferrari 288 GTO
394
2557
6.49
0.154
272
1962-64
Ferrari 250 GTO (gross)
300
1940
6.47
0.155
39
2012-
Ferrari FF
651
4145
6.37
0.157
2004-14
Lamborghini Gallardo
512
3153
6.16
0.162
14022
2008-09
Ferrari 430 Sucderia
503
2976
5.92
0.169
2012-14
Lamborghini LP570-4
570
3350
5.88
0.170
1987-92
Ferrari F40
471
2756
5.85
0.171
1315
2010-
Ferrari 458 Italia
562
3274
5.83
0.172
1995-97
Ferrari F50
513
2976
5.80
0.172
349
2015-
Lamborghini Huracan (est)
602
3423
5.69
0.176
2011-
Lamborghini Aventadore
691
3795
5.49
0.182
2001-10
Lamborghini Murcielago (SV)
670
3661
5.46
0.183
4099
2011-12
Ferrari 599 GTO
661
3593
5.44
0.184
599
2015-
Ferrari 458 Speciale
597
3075
5.15
0.194
2013-
Ferrari F12Berlinetta
731
3593
4.92
0.203
2004-05
Maserati MC12
620
2943
4.75
0.211
62
2002-04
Ferrari Enzo
660
3009
4.56
0.219
400
2005-10
Pagani Zonda F
602
2707
4.50
0.222
~200
2010
Lamborghini Sesto Elemento
562
2202
3.92
0.255
20
2013
Lamborghini Venveno
740
3197
4.32
0.231
3
2011-
Pagani Huayra
730
2976
4.08
0.245
2009-14
Pagani Zonda R (dry)
740
2359
3.19
0.314
15
2005-07
Ferrari FXX
809
2546
3.15
0.318
30
2015-
Ferrari LaFerrari
950
2976
3.13
0.319
499
As a bonus here's a cool graph of Ferrari and Lamborghini's power/weight over time