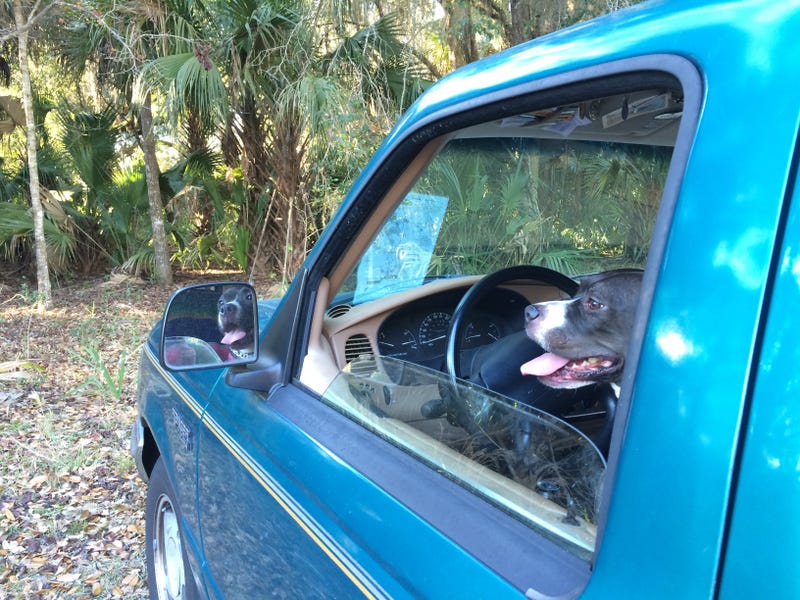 Oh the humanity! It just won't stop! It's been going on for hours now. She's dead asleep and they just keep on coming. In the time it took me to to type this much, it's happened three times. It's horrible, just horrible.
That is all, I had to share our personal hell with someone. It's so bad.
A picture of the dog in The Ranger during a happier, fart-free adventure for your time.