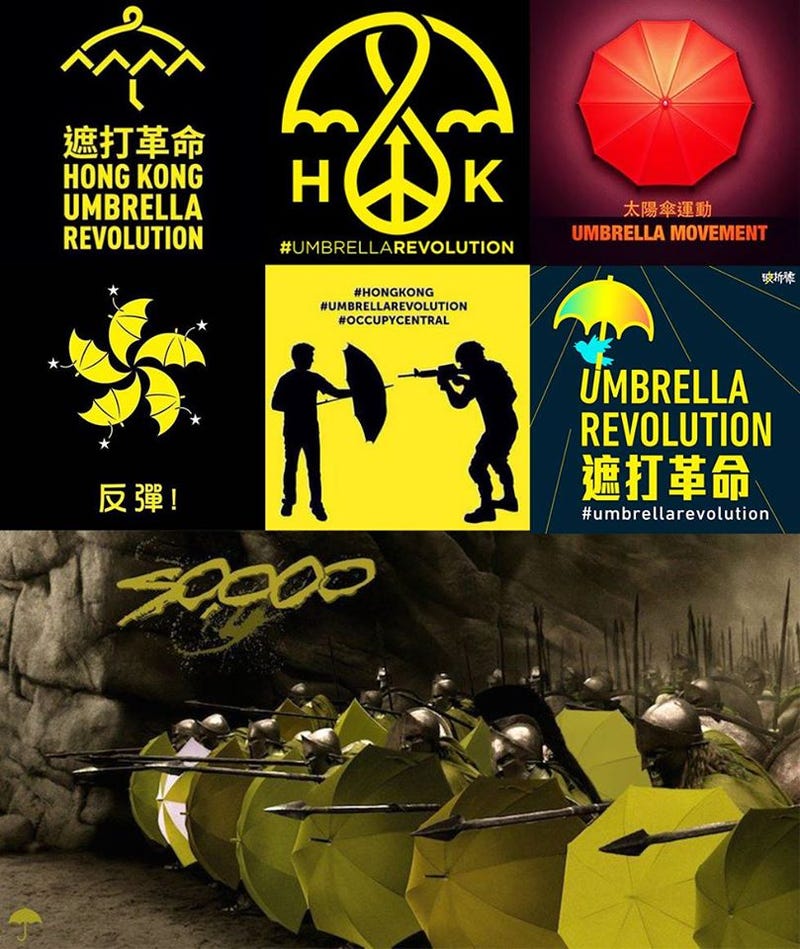 A belated update, since I was busy all day at school. This morning, Hong Kong's Chief Executive CY Leung, known as the Chinese government's puppet, issued a statement.
"Occupy Central founders had said repeatedly that if the movement is getting out of control, they would call for it to stop. I'm now asking them to fulfil the promise they made to the society, and stop this campaign immediately."
He also added that the protesting caused unnecessary confusion and delays - which is the whole point of a protest. The people have refused to back down and have stayed put ever since this morning. In the image above, the umbrella has now been adopted as a symbol of the Occupy Central movement, due to the public's use of them to shield their bodies when police utilised tear gas and pepper spray in attempts to drive them back.
It's currently 7:30PM and judging from the noises emanating from outside my windows, a thunderstorm is beginning. Thank goodness for the umbrellas them!