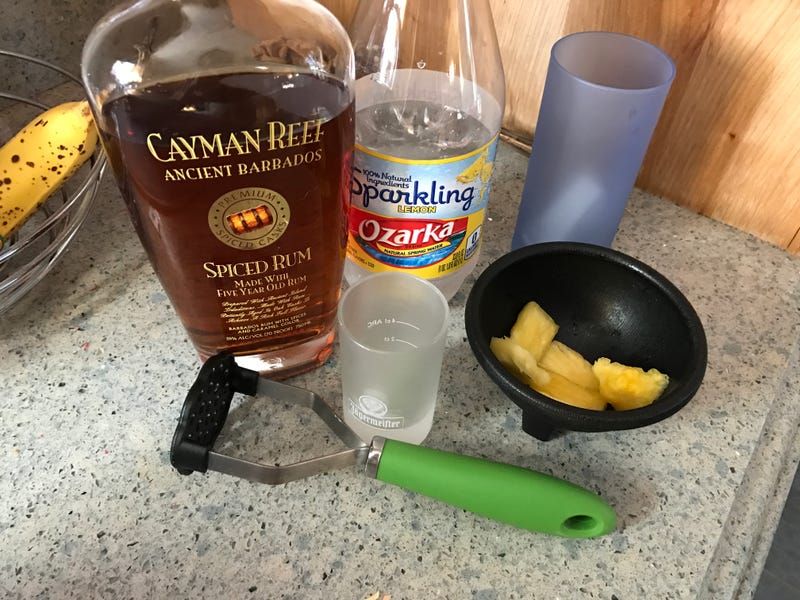 I call this one differential fluid. You'll need:
Spiced rum
Lemon-flavored sparkling water
Some diced pineapple
Sugar (optional)
Small Collins glass
Ice
Start with two large ice cubes in the glass. Next, muddle about 6 cubes of pineapple (or more if you're like me and love pineapple) and add the juice and pulp to the glass.
Next, add in 40 mL of spiced rum and mix.
Fill the glass the rest of the way with the sparkling water Lemon flavored water pairs well with the pineapple and spices in the rum. Lime might work too - I'll try that next time.
Once the foam head dies down a bit, give it a good stir, and add a straw.
At this point, you're ready to taste it. If it is too bland, a small spoonful of sugar mixed in with the straw helps if you are OK with the added calories.
Time to go outside and enjoy your differential fluid! I'm going to drink mine while prepping some deer burgers to throw on the grill in a little bit.