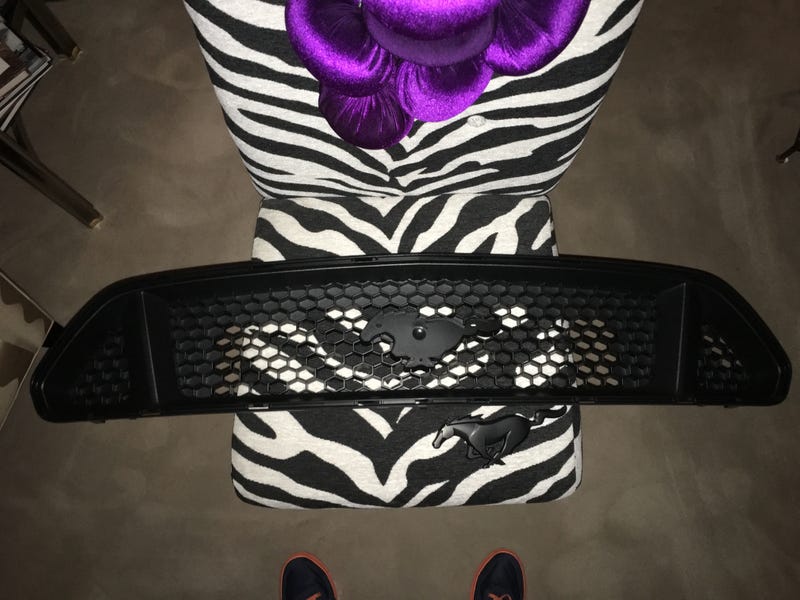 My first and only round of aesthetic mods for the year have arrived! (The chair wasn't included :p)
I love how the GT grille is more recessed and subtly aggressive compared to the regular grille on mine and V6 Mustangs. And the matte black pony up front will seal the deal!!
The EB/V6 grille is kinda "Mehhhhh" to me. It sticks out too much and looks pedestrian and too simple for me.