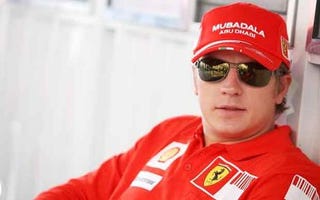 ...and there won't be any second driver, but two top pilots.
Said Kimi: "I'm really happy to go back to Maranello after having spent three fantastic years and rich in victories," said the pilot on the Ferrari website, "I have many memories that bind me to the Ferrari and that I always carried with me over the years, chief among them the unforgettable World Cup victory in 2007."
And Felipe: "I welcome my new traveling companion: the next year we'll have to face together a very hard sports and technical challenge. I want to thank Felipe for all these years, for the road traveled together, for the support that has always been able to give to me and the whole team. So late in the season will not be easy having to say goodbye to a mate, unique for its professionalism and loyalty and that... until the end, I am sure... will give the maximum for a team he loves very much. "