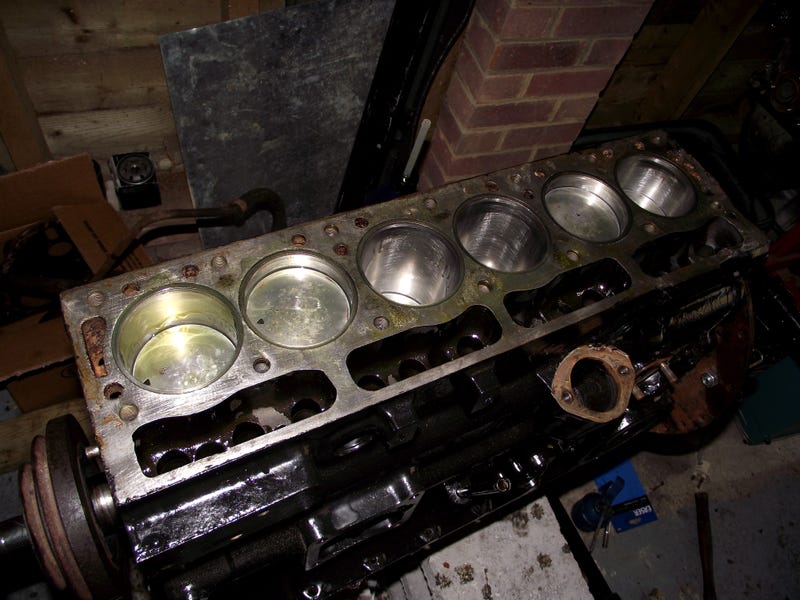 Pistons in, big ends tightened up. All running smoothly :) after that came the cam and timing gear, my spangly alloy frontplate and the head studs:

Torquing them up to 85lb-ft using double-nutting is a bit of a mission on the arms. Who says you need the gym to get beefy biceps?
Head gasket on...
...and head torqued down.
But hang on, can you spot the difference between these two pics? Hint: look at the studs.
Son of a bitch. I only realised that there were washers to go under the nuts after I'd tightened them up once. Bugger.
Ah well, just a little more work to do.

After that, I couldn't help but pop the rocker cover on for a look at what it'll be like as a finished engine.
Good God it's pretty :)