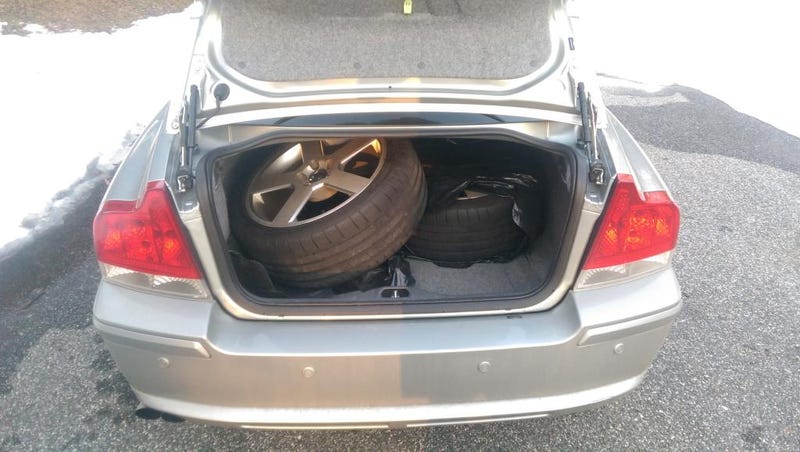 Well, its almost that time of year. I'm maybe a month too early. My summer set is in Maryland, and I'll be back in Connecticut until June. So it's now or until June.
On a separate note, I experimented with plastidipping the winter set for the first time this year. Overall, I'm impressed. The color was a little darker than I expected. I opted for anthracite with gloss, and it ended up just looking black. Not a bad thing, but I spent like $40 more for it to look grey and glossy - not black and flat.
Due to the finish of the dip, the wheels attracted a helluva lot of brake dust and other crap (I wasn't washing it nearly as much, either). The only sort of peeling is where they put the tire weights (you can kinda see near the caliber).
Per usual, the General Altimax Arctics were astoundingly good winter tires. Softer ride, and they never left me stuck, despite the weekly foot of snow the Northeast got this year. These tires are like cockroaches - they're done over 23k, and barely show any sort of wear.

Last potato shot with the winter set! Pics with the Pegs and a carwash will follow tomorrow! I'm super excited because it's the first time I'll see the car with the 18" Pegs after it was lowered in December.