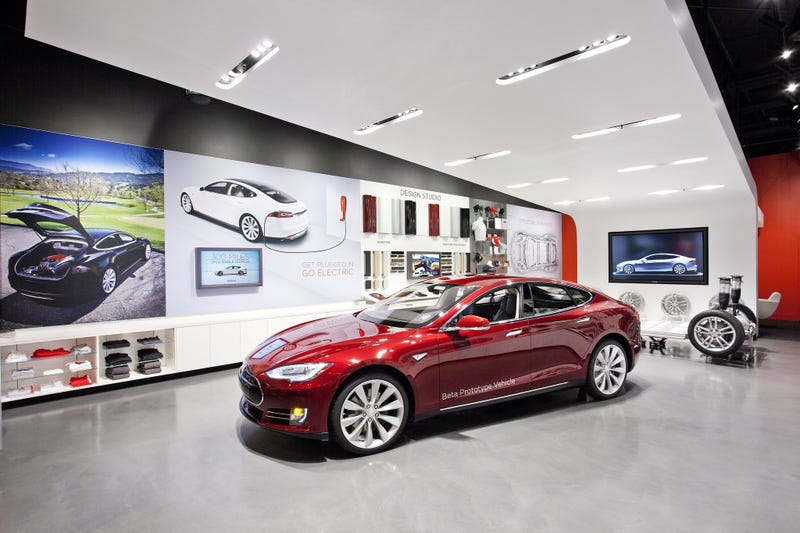 I am writing here because Jalopnik can get out of hand. The FP article is here. Honestly, if you have a product and found a better way to bring it to market, you should be allowed to do so. To me, it's called progress. The real kicker is that the government gave funding to Tesla and it's an American made car. Hard to come by with Mexican and Canadian Fords and Dodges.
Honestly, what better way to make sure service and sales are going accordingly. I went to the DC dealership with my mom and she loved the car. And that's saying something. She really wants to buy one. And, the Tesla is a car I wouldn't mind owning. DD a Tesla and weekend whatever. Anyway, when I went to the dealership I asked about the service process and a few other things. It's a great plan. Car needs service, here take a newer better model tesla, not some Toyota Camry our dealership has for customers. By having the company control the sales and service of it's vehicle you can ensure the customer is treated properly. There are mismanaged dealerships that unfortunately shed bad light on the brand they are trying to sell. Why should that happen? The company should be held accountable for their image.
I just don't get it. What do you guys think?