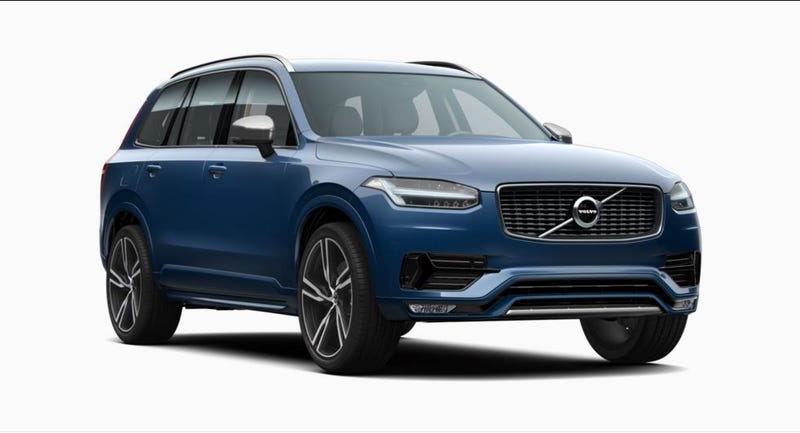 This magical being has but one simple request: You must spend that money on a brand new car. Now, you could buy something like a brand new Mirage and throw $50K worth of parts at it. Or, you could spend all of it on something like a BMW. What is your pick? I know mine.
That is a 2016 Volvo XC90 T8 R-Design in Bursting Blue Metallic. Options include 22" wheels, air suspension, convenience package, the Bowers and Wilkins sound system, and a graphical HUD! All for a grand total of....
I am yet to drive one of these (for some reason the dealer won't let an 18 year old drive an $80,000 SUV without any intention of buying) but it is everything I want in a new car. No joke, I would take this over anything else in this price range. I just love it so much.
400 horsepower! Turbo and supercharged and a battery on top of that! It's incredible!
What would you do?