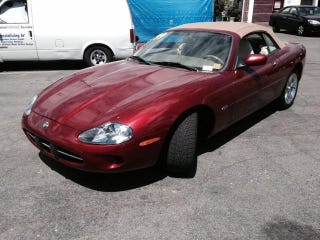 I have always been a cat person though.
99 XK8 w/ 111k miles for $3350
Needs throttle body, crank sensor, coil pack, and hydraulic lines for top.
Oh god what have I done to my wallet.

Reset the codes and let it go through its learning program. 20 miles later there was no problem. Convertible top is still broken, but the engine sings.
It should also be stated that I have an 89 944S2 in my backyard already.