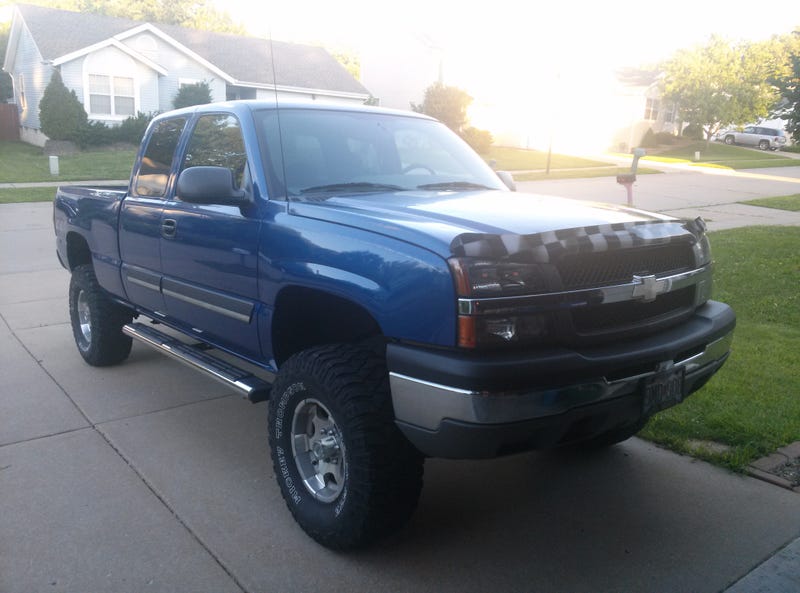 There's a few things I've noticed while driving it.
The little panel that the window switch/door lock switch/mirror adjuster is on is broken and just kinda moves around on its own. It won't snap back into place either. Glue it is then.
Driver's side speaker is on it's last leg. There's mostly just static coming from it at this point. Loose connection possible.
Either the steering wheel isn't on straight, or the truck pulls to the right. I'm constantly turning left slightly, even going straight.
The brakes work surprisingly well at stopping the truck, even with the big 35" mud tires. I think the truck has upgraded brake lines though, so that might be why.
Between 10MPH and stopped, the entire truck shakes. Like it's weird and I don't really know how to explain it.
The window motors are either really weak, or about to die. The windows take forever to roll up.
The gas gauge is off (learned that the hard way)
Seats are still the most comfortable seats I've ever sat in.
The Magnaflow exhaust really makes the 5.3 sound mean. You get on it and that thing screams.
SO MUCH TIRE NOISE.
Sun reflects off the hail dents and blinds you.
Surprisingly fast honestly. Gets up to highway speed (and further) easily.
It has a meter to show how many hours the motor has been running.
BETTER MPG CITY THAN MY VAN.
It's still obvious it was built in the early 2000s by an American car company, but it does what it's supposed to: take a beating, and keep on going.