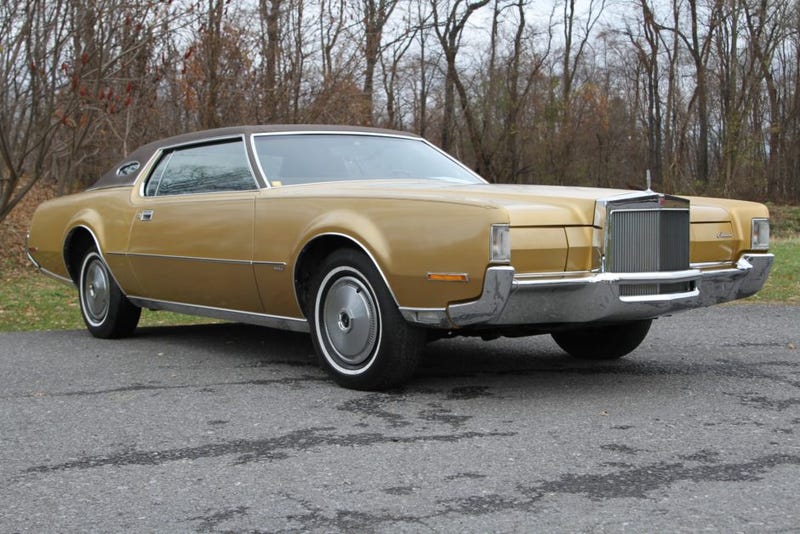 As someone with a meagre salary and a half-cooked 1970 Corvette in the garage I CLEARLY need a new project to keep me busy and I finally have an idea for my next big undertaking.

I've had an idea bouncing around in my head for ages about building a 1972 Lincoln Continental MkIV into a blown 1970's street machine. I think it could be done. The MkIV 460's have forged bottom ends from the factory and super lame 8.5:1 compression. This makes them perfect for boost. They make kits to fit an 8-71 supercharger to a 460 and from there it would just be a matter of the supporting mods to fuel it and keep it from leaning out. Apparently 6 PSI on these with good heads is worth about 620-hp and even more torque.
The engine will be expensive, likely a $7,000 expense by itself but luckily the MkIV remains fairly affordable. The gold car pictured above was a 59k mile original car and it sold for just $6,000 on BaT two years ago. Prices are a little higher now but these cars are still plentiful and largely well cared for since they are all owned by careful old people.
The looks will be largely stock minus the giant supercharger, twin carbs and air cleaner sticking through the hood. I plan to use fat center-line wheels out back and smaller Cragar S/S wheels up front for a little rake.
I want a deathly overpowered rocket barge.