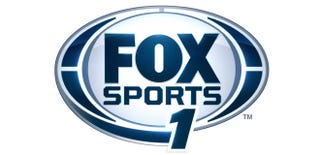 For months, we've known that the only dedicated auto racing network in the world, SPEED, was not long for this earth. Ever since the first rumors of a News Corporation owned ESPN rival popped up, it had been obvious that the channel to be known as Fox Sports 1 would take the well distributed SPEED's place in cable lineups everywhere. Today, however, we finally have official confirmation that this is the case, and in August of this year, the channel known as Speed will be forever demolished. So, what does it mean for motorsport fans in the US?
Thankfully, as it stands right now it doesn't seem to mean much. The branding change will definitely have an effect on the scripted and studio based programming, but it seems that nearly every bit of on-track action covered by SPEED will be covered by Fox Sports 1.
Every bit of at-track NASCAR coverage currently on SPEED, including qualifying and racing from the Camping World Truck Series, practice and qualifying from most Sprint Cup Series events, the non-championship Sprint Cup Series races and the K&N Pro Series divisional events, will be retained, as will the "ESPN College GameDay" inspired NASCAR pre-show RaceDay. Grand-Am, the 24 hours of Le Mans and select ALMS rounds will continue on the network until at least the end of 2013, and even though the TV contracts will be re-negotiated when the two sports car series combine, it's assumed by many that the combined Grand-Am/ALMS series will be exclusive to Fox Sports 1. Even ARCA, the lackluster low tier stock cars series, will continue to air.
The big changes come in what airs when there isn't racing going on. SPEED's awful weekday programming, made up almost entirely of reruns of "Dumbest Stuff On Wheels", "Wrecked", "Monster Jam", "Pass Time" and "R U Faster Than A Redneck?", will be eliminated and replaced by an ESPN style combination of celebrity anchored sports talk shows (Regis Philbin is already confirmed to have one, strangely), in-depth analysis shows specific to a sport (Terry Bradshaw and the NFL on Fox gang already have an American Football show ready) and the rare live weekday event (from English Football to UFC sanctioned fighting). Furthermore, the amount of NASCAR based filler on the weekends will go down heavily, and while the aforementioned RaceDay will continue before every Sprint Cup Series event, shows like "Trackside" and "NASCAR Live" are under review and likely to be cancelled.
The main concern that I personally have with this announcement is that the single best studio show on SPEED, Dave Despain's excellent Wind Tunnel, will likely be cast out. Like "Trackside", it's listed as "under review" by the SPEED PR reps I've spoken to, but it's Sunday night slot is one of the best in the week and I expect it to be cast out. The program continues to be the only place on television to find in-depth conversation week in and week out about not just NASCAR but other forms of motorsport as well. With it's loss, we would lose the only mainstream outlet in the world that would discuss F1 testing, a Grand-Am race and the NASCAR Sprint Cup Series championship hunt without skipping a beat. At the very least, I'd hope that Fox Sports 1 executives see it as valuable enough to keep in a daytime slot. After all, I'd rather hear Dave Despain's thoughts on MotoGP and IndyCar than Regis Philbin's thoughts on the NFL, and I think it's safe to say that most Jalops would as well.
Finally, and perhaps most importantly in the long run, it was announced that Fox plans on putting some of their NASCAR Sprint Cup Series rounds on the network as early as 2014. With any luck, their coverage of the races will improve with the cable slot and it will more closely resemble SPEED's excellent Truck Series broadcasts, not assuming that every week every viewer is new to the sport.
Even with all the changes, the Fox Sports 1 channel will clearly remain more motorsport focused than any other American television network, which will hopefully be good for racing in the US as a whole in the long run. We'll find out if "FS1" can compete with ESPN when it officially opens for business on August 17th, 2013.