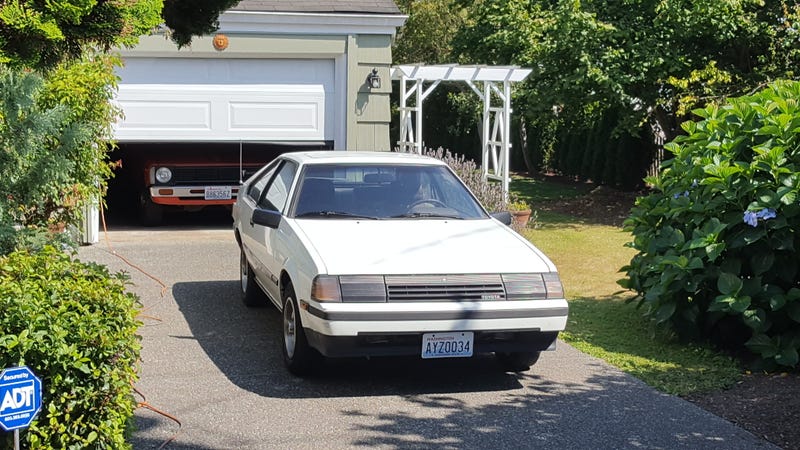 I'm brainstorming goodly, economic solutions to my driveway/garage situation. I have a 1-car wide 0.75-car deep garage, on a 1-wide driveway. The garage needs a lot of work (roof, structure rotting in the back left corner, no insulation, etc.). Many modern cars do not fit in the garage. The loaner RX 350 was about 18" too long.
So here's what I'm thinking: keep the left-hand side of the garage (not pictured, but it's maybe 8' wide), repair it and make it an enclosed shop. Turn the bay part of the garage into a carport, extending the new roof even further to the right, making it 2-wide and knocking out the back wall to make it deeper (or build the face further forward? hmm...). This will be coupled with our plan to widen the driveway (RIP part of the front garden).

My wrenching these days is limited to oil changes. I don't need a garage. Would I prefer one? Well sure. Would I prefer something effectively as functional and potentially much cheaper? For this house, si. Si, senior. Also, hot take alert: I don't hate carports [collective gasps]. What I really care about is having two spots for cars and a wider driveway.