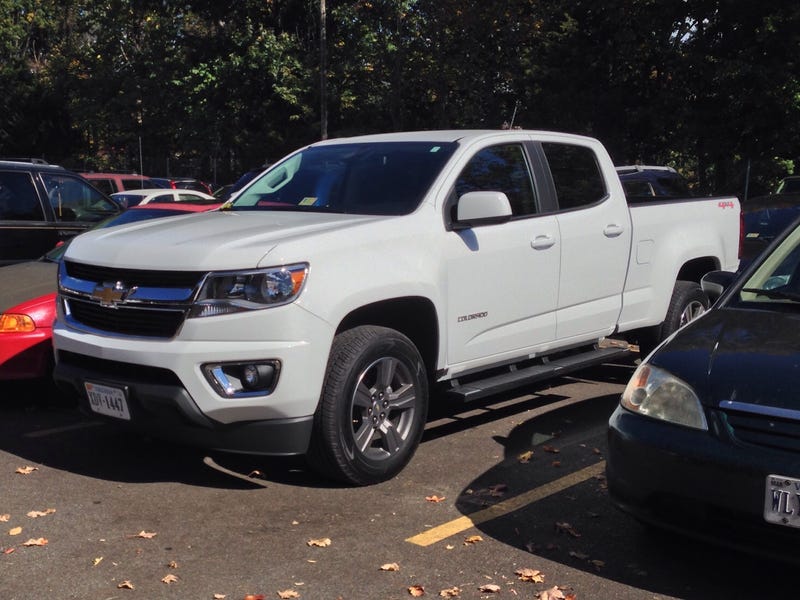 This: A 2015 Chevrolet Colorado.
I spotted it in one of the student parking lots while walking to my car. I had to do a double take due to me not even knowing they had been released yet. This one didn't have temp. tags, either! I swear I haven't been living under a rock. ...though all this engineering homework would make some believe otherwise.
It was surprisingly large to be considered a compact pickup. I guess the definition of compact has changed in the past two years.
Thankfully the look changed, too, as this generation is miles better looking than its predecessor.
I quite like that face.
Good job, Chevy.