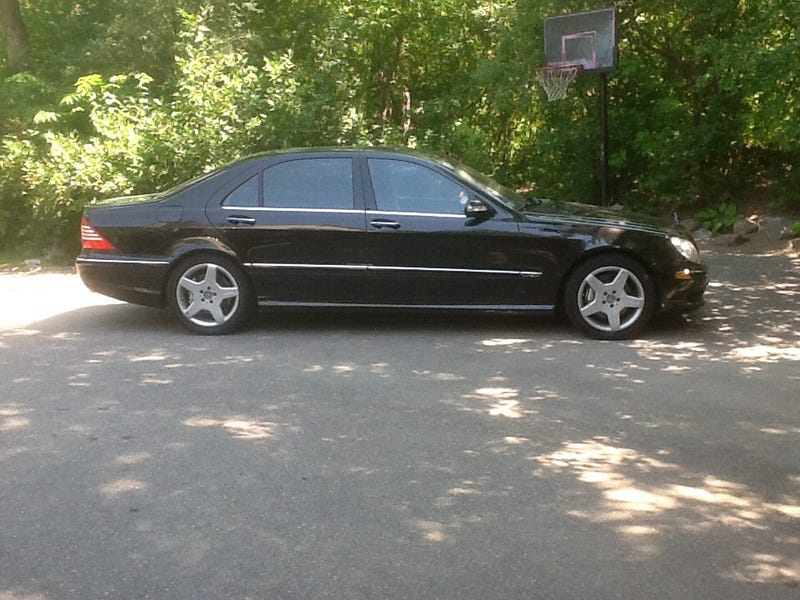 As an advance, I said this post would be up within the week but work and weather got in the way.
The car is a 2004 Mercedes S-600 AMG package with the caramel designo interior spec. It has 79,xxx miles and is fully warrantied. The stats are 503/590 hp/ft lb torque. This is the fastest car I've ever owned by a mile.
APPERANCE 8/10
I personaly love the styling of the w220, but it can be a little awkward from some points of view. Also, fuck you I love the tail lights.
INTERIOR 10/10
Mine was optioned with the designo interior option that adds leather onto the already copious amounts of leather and adds a really nice type of wood veneer to the interior. The underseat cubbies do feel a bit cheap though and the alcantara headliner is a bit dirty but it can't really be helped much.
SOUND 8/10 It's not loud per say but it isn't ghost quiet by any means. The Bose system is meh at best.
ACCELERATION/TRANSMISSION 16.8/10
HOLY SHIT
.
.
.
I would describe the acceleration as somewhere between a gentle thrust and scary fast. The transmissions an auto and is whatever.
VALUE 10/10 for the money ($17,000) this car is insane. I love it.
Also, sorry for the I potato-pad pictures.