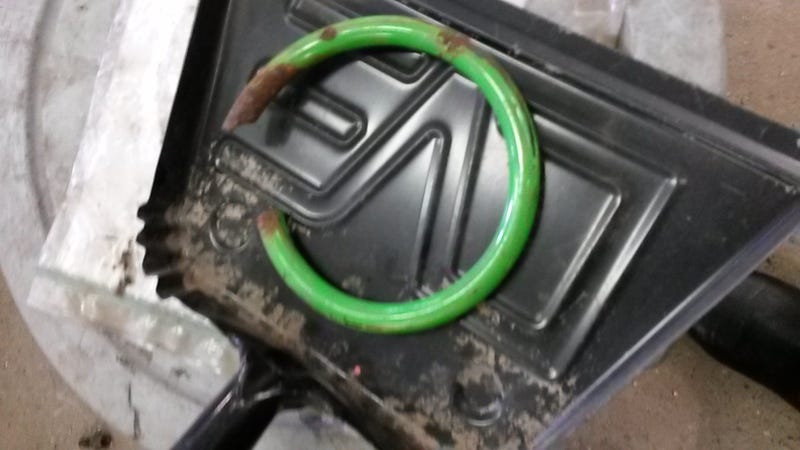 So there is a reason that you dont buy cheap parts for certain critical areas on a vehicle. Case in point, of you buy cheap ass lowering springs for your 318, and I buy it from you a bit later, this happens.
So the odd thunking the car made while turning was the spring popping because the top circle snapped off and the remainder came off the top hat.
Sooo 4 hours later, 2 in the junkyard and 2 on the lift, I pulled a full set of OEM height eibach springs and shocks, and swamped everything out back to the way it should be. No more stupid speed bump scraping and no more awkward death clunk. Yay me!