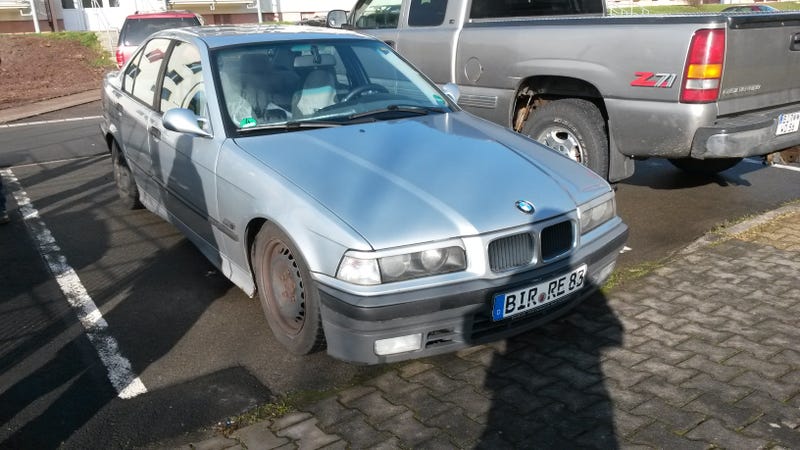 I mentioned before how I bought a 95 318 for 1200 us dollars, and figured I should give a mobile update for those who car.
Got the car inspected by ze Germans, the only issues were a seized front right caliper, bad light bulb, badly adjusted headlights, And bald rear tires.
I figured this wasn't too much issue, seeing as the car was rather cheap anyway. I pulled a brand new set of pads and rotor from a recently wrecked 318is for 20 bucks, took the caliper apart and properly lubed the piston, and she worked like a champ.
Found a set of four wheels tires and hubcaps for 60 bucks from a guy who said the tires were expired, so he was only wanting money for the wheels. Not sure about you guys, but I'm pretty sure that's not a thing. They weren't even dry rotted.
So roughly 80 bucks and 5 hours under hood and the beast managed to pass inspection with no issues. Then I noticed after a bit of driving the radiator would steam slightly. Went and pulled a new rad for 25 bucks, made tthe fan shrouds match, and swapped it out today. The old one literally poured out coolant at 5 psi on the pressure tester.
So for around 1300 total, she's autobahn ready. At least good enough for secondary roads to trier and Ramstein. Not a bad deal so far.