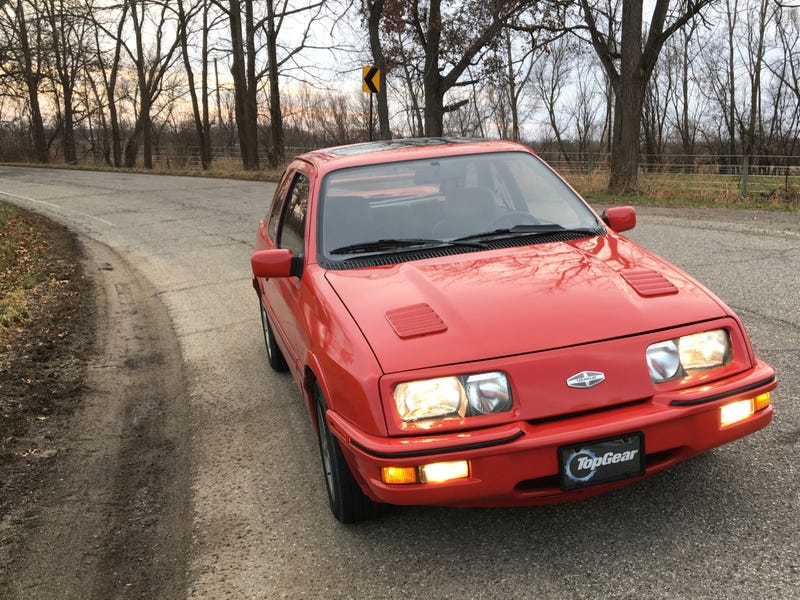 The traditional second anniversary gift is cotton, but I figured that writing about it here would suffice.
I had been reading Jalopnik for a few years after stumbling across Matt Hardigree's post about owning the Merkur that was on Top Gear US. I immediately fell in love with the style of writing and began checking the website daily, often several times a day. When I received the tweet from Mr. Hardigree asking if I wanted to buy the car, it was more a question of: "how will I convince my parents to let me buy it?"
Amazingly, they agreed to let me buy it, but I was keeping my cards close to my chest when talking to Matt fearful that if he found out how young I was that he wouldn't let me buy it.
A month or so after taking delivery of my car, I began writing the first thing I had ever written that was not assigned by a teacher. I spent hours in my room typing away with the screen on my MacBook burning rectangular holes in my retinas. I eventually reached a point where I was pleased with what I had written, hit post, and jumped in the shower. I emerged to a tweet from Hardigree "Great job! Shared to Jalopnik." That article can be found here. Please feel free to read it and observe it's mediocrity.
I was finally able to talk about cars for once without feeling like a nuisance, and the great feedback I got from the Jalopnik commenters gave me the urge to write more. I signed up for a journalism class for my junior year of high school and began taking advantage of the OppositeLock authorship I was granted after my first article was front paged. I found that there is much more to writing than the formal literary analysis essays we were forced to do in school, and it can be fun.
In the time since then I have written several more articles that have gotten front paged by the good people of Jalopnik, usually having to do with my Merkur. When I was given a chance to drive the EcoBoost Mustang I wrote an article comparing it to my Merkur which was posted before several of the big players in automotive journalism got theirs up.
I wrote about it in response to Doug DeMuro claiming that owning his Ferrari 360 for a year was a disappointment saying that my car wasn't a disappointment.
My friend and I also made a video about a short road trip we took in it. The article was written and the video was both filmed and edited in one day. Quite the busy day if I do say so myself.
So now after two years of car ownership I have just finished the first semester of my senior year in high school, and have applied to colleges with a major in journalism. I likely would not have discovered my love for writing if I hadn't bought my ostensibly red 80's car, and I'm so very glad that I did.
Happy Anniversary.
Still great to see out of a rear view mirror.
When you remove the seats to clean you've got to improvise when it comes time to move it back into the garage.
I was sent this picture by the producer for Top Gear US that bought my car. It used to have a beautiful black paint job. It doesn't anymore.
This was a very proud moment for me.
My fleet.
Checking to see where water was leaking in was the only time my fog machine served any practical purpose.
Love these last two pictures. Just couldn't leave them out.