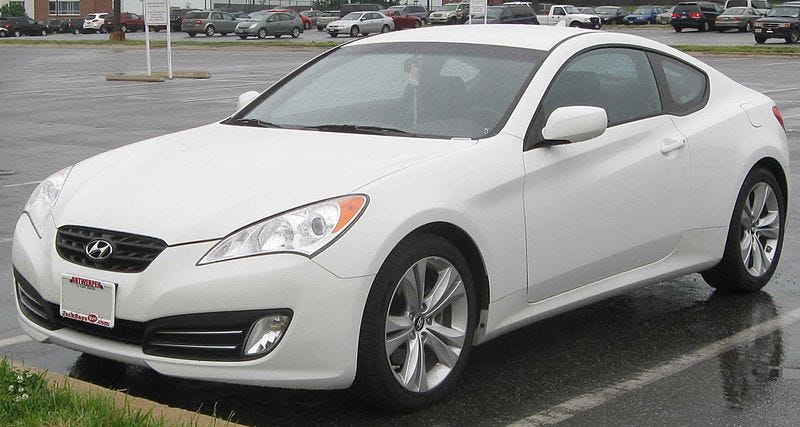 Hyundai really turned a corner a few years ago in terms of build quality and attractiveness of their products. I recently drove a newish Elantra that my sister bought, and it really made me wonder why the Corolla continues to exist.* Our subject today couldn't exactly be called attractive in the sense of pleasing to the eye, but an FR coupe with 300 hp and a stick? Sometimes ugly girls really do have great personalities.
One area where Hyundai hasn't caught the Japanese, apparently, is retained value. Good news for us. How'd you like a 70K mi 2010 Genesis Coupe 3.8 for 13,500? Remember that there's not a really good reason to settle for the turbo 4 in the used market because there's just not going to be enough of a price difference, but I haven't driven these, and I've heard that some people actually prefer the handling of the 2.0T. So, up to you. Anyway, if that stupid beltline and overstyled headlights don't bother you, have at it.
This has been IW's Used Car PSA of the Day.
* I was trapped behind a Corolla with a fart can the other day. Is there a sadder engine note than a Toyota 1.8 with a fart can?