Jackie Kennedy Onassis would have been 85 years young on July 28th, so I figured I would resurrect a story of her favorite car. This story always stuck in my mind because I had a 73 BMW 3.0s, and it was one of my favorite cars of all time as well.
First off, she actually drove the car from 1974 until 1992. With the amount of money and fame she had she could have replaced it tens of times over, but no. Bought at Martin Motors BMW on the upper East Side in New York, and finally sold to her neighbor in Peapack, NY, she ordered it in Amazonasgrun, and she had it painted once. The 3.0l six was rebuilt after overheating in traffic (I had to do the same thing, these things like to DRIVE not sit in traffic).
And look at that leather. If you are wealthy and revered as a style icon, for you to tear around in an old Bimmer with original ripped leather, I salute you. That is actually probably the coolest part of this car. Anybody can drive a restored classic, alot of people do. This just sets it apart as a true driver, and makes Jackie all that more real of a person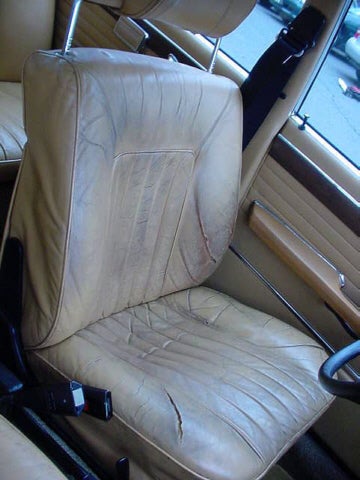 So anyhow, the neighbor she sold it to finally sold it again for 57K in 2000, here is a screen grab.
Came with the original title too
Some more pics from the ebay auction