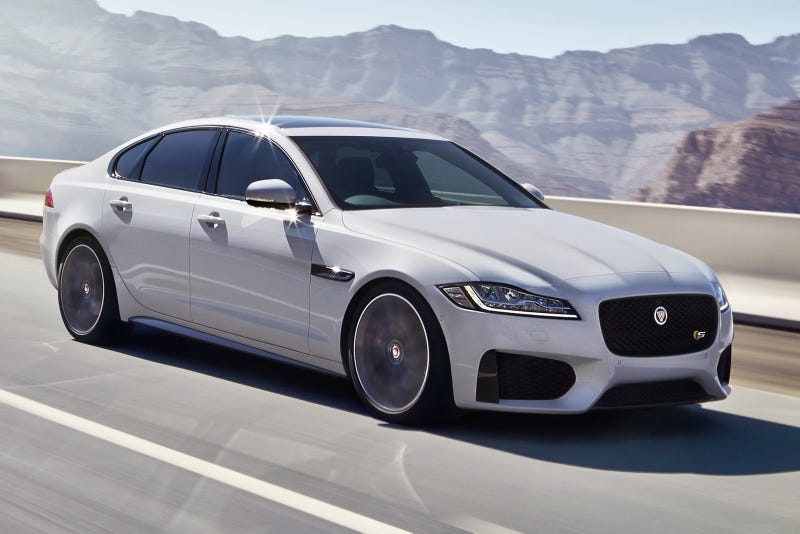 This car is the perfect example of designed by committee, it clearly is a compromise between the progressive and the conservative elements inside Jaguar, meant to offend as less people as possible. It doesn't push my buttons at all.
Look at this, it's like they considered the back of the F-Type to be too sexy and polarizing, so they dumped a bucket of orange soda on it.
I'm sorry Jag, but when you take the pictures of your main rivals and mash them together, hoping to get something unique, you end up with a premium turkey.
Come on, you can do much better.
Oh well, I guess Alfa will have to bring the sexy back.