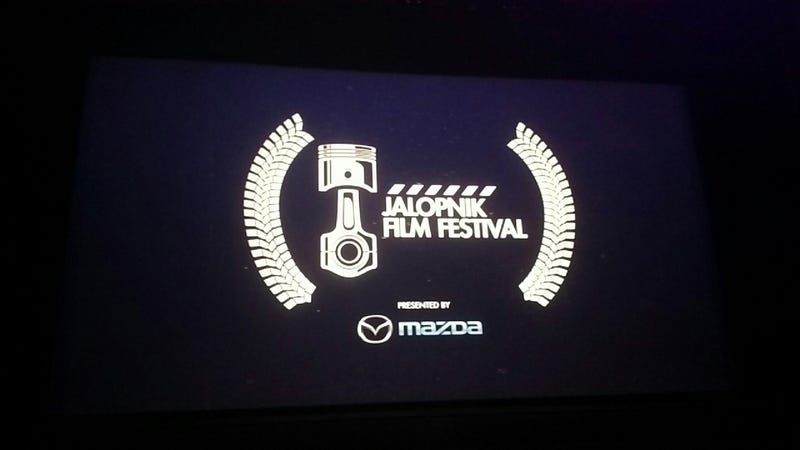 I didn't make it to Friday's festivities, but I attended most of the screenings Saturday and had a great time.
I unfortunately didn't snap too many photos, but here are the ones I did get:
A shot of the inside of the theater.
The schedule.
Alex Roy's Morgan 3-Wheeler out front.
Front of the theater as I was leaving.